Antonio Salazarinski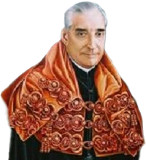 The Confirmation Hearing for Gina Haspel, President Trump's nominee to lead the Central Intelligence Agency, focused on former interrogation programs such as water-boarding.
Well the People's Cube™ presents two "Kinder, Gentler" methods that might meet with approval.
The School Room


Hillary Clinton (on endless loop)



Imperatorskiy Pingvin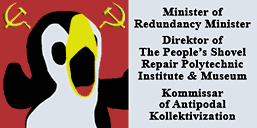 My sources indicate the CIA has already abandoned its use of so-called 'black sites' and has simply renamed them plans to convert them to safe spaces.




Comrade Whoopie

What could be safer than a cozy solitary confinement cell and a healthy sustainable diet of bread and water?


Red Salmon

Most Equal Komrades,
I keep hearing my betters in the political class say, "Torture never works." I know this must be the Current Truth ™, but must denounce myself for my doubts.
When serving as a Valiant Air Person in the Glorious People's Air Force I was treated to three helpings of training we affectionately dubbed "Advanced Beatings". The whole purpose of Advanced Beatings (other than the amusement of those teaching) was to ingrain techniques to resist questioning under torture. If "torture never works", why did I have to be trained to resist it? I am ashamed of such linear thinking.
In the previous Current Truth ™ documentary Dr. Strangelove, General Ripper expresses concern that he will not stand up under torture. Group Captain Mandrake replies that no one ever does. So at one time even Made Progs Stanley Kubrick and Peter Sellers thought torture worked.
I will now finish denouncing myself and report to the rail yard.
Navigating the swirling Current Truth ™,
Red Salmon

Pamalinsky

Here's the most tortuous questioning method of all:

"Just answer the question!"