Kommentariat
http://edition.cnn.com/2005/WORLD/ameri ... a.cuba.ap/
Revolutionaries unite with our great friend Hugo Chavez of the soon-to-be People's Democratic Republic of Venezuela! Rally to his denunciations of the imperialist USA!
"Saying that U.S. citizens are oppressed by their own government, Venezuelan President Hugo Chavez promised Friday that he would not visit the United States again until Americans "liberate" their nation."
That quote from the Communist News Network (CNN) is a brutal remider for us all living under horrific oppression here in the USA. Our great friend will not even visit the evil USA as long as the Patriot Act is in force. Hail Chavez! His morals are strong and glorious.
With the help of the ACLU we shall liberate the masses from capitalist control in a manner that would make Chavez proud. Once liberation is achieved, we shall invite Chavez to join our revolutionary parade in the streets of the imperialist capital, Washington, DC---soon to be named Ivan Lenin, DC.
Send your thanks to Hugo Chavez now!
*Insincere thanks shall be investigated by the Cheka.*

Premier Betty

I would donate, but I just put the last of my money into Socialist Security.


bohemianlikeyou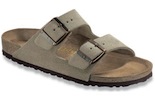 Looks like "Your Komrade" Chavez is back at it again.

I envy these apparatchniks - getting to wear short sleeves and all.

Peace through surveillance,

bohemianlikeyou