Colonel 7.62

I'd like to put down the vodka, and step out of karakter and the wormhole for a moment.
I've not been active in a while, I've been hard pressed to make satire when suddenly it's like we are living in the glorious World of Next Tuesday™. I have however decided to troll the Federal Government with two petitions.
The first rather tongue-in-cheek requires that
Government agencies adhere to the same gun laws placed on US citizens in their jurisdiction.
It needs about 24,900 more signatures in two weeks to get an official response from Dear Leader.
The second, equally tongue-in-cheek petition requests that all
Federal officials undergo annual mental health screening.
This one has a month to clear 100,000 signatures.
If you sign these, I can promise you easier times in the beet fields, and perhaps an extra ration of time during breakfast.
Remember, be like the Democrats. Vote early, and vote often!

Subversive_Skwerl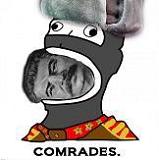 Consider it done 7.62


Comrade Pistov
Congratulations. You just gave your ISP's to the ATF.


Bill G
With enough screws loose you are allowed to become a democrat ward heeler. With a large number loose you can run for office on the democrat ticket.


Opiate of the People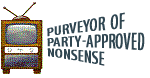 This should not be a problem, as a high Party commissar I undergo regular drunkenness interventions mental health screenings... just today, comrade ObamaCare practitioner x-rayed my head and found nothing.