ObamaMarx2008
As we know, soon there will be no more jobs because Obama's high taxes will further destroy the economy. The only solution to this is the creation of massive government jobs under the watchful eye of Obama....I'm throwing some possibilies out there, which one will you choose? (Haha, did I say choose? I mean, it will be chosen for you)
~
1) Fairness Monitors: Monitor blogs, radios, TV, and other forms of publications for "unfairness" under the established Fairness Doctrine. Report any unbalance (aka conservative views) to the government.
2) Truth Squads (already established): Fight the smears! As an employee of the Truth Squads you will report fellow citizens for "unfairness," or simply questioning or criticizing the policies of our Dear Leader (like Joe the Plumber)
3) Voting Assistants: Your job will be helping voters to make the right choice on election day! (hint: if they refuse to vote for our Beloved Leader then bash them in side of the head with your AK-47, just like in Cuba!) They'll understand who to vote for then.
4) Obama's Civilian Army (
http://www.youtube.com/watch?v=igDoHZ0hVUY
): Our Dear Leader's new Civilian Security Force will also enjoy weapons training. Then when you're well-trained enough our Dear Leader will have new work for you including guarding the re-education camps and seeking out thought criminals.
5) Wealth Redistributor: As everyone knows, earning excessive wealth (more than $100,000) is immoral and greedy. Your duty will be to make sure that private wealth is redistributed evenly to the people. Report refusals to spread the wealth to Obama's new Civilian Security Force and they'll handle the rest.
6) IRS Tax Creator: Your job will be thinking of thousands of new taxes to apply to citizens and find ways to keep the wealth redistributed. Primary responsibilies include new ways to tax people, for example: fast food consumption taxes (to cut costs for government healthcare) or the windfall car tax for any family owning more than one car will be taxed on yearly mileage. This will help cut down on our oil consumption and it won't affect the middle class. After all, any family with more than one car is obviously rich!
The future does look bright with all of these new job opportunties. Can anyone else think of any more new government jobs that Barack Hussein Obama will create?

Che Gourmet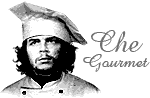 Dear Leader ObamaMarx2008-
The Party's Inner Circle has already appointed me to be their Chef, but that
will not
should not stop me from taking another position. May I suggest" Protector of the Children's Nutritional Needs"? I would consider it a
selfless
act for the children, to make sure that they no longer need to worry about sugar-laced candies, baked goodies, fried foods etc. I could develop a
new and improved
food pyramid that would ensure the health of our progeny !
I do implore you,
please
, your Magnificence, to wait until
Halloween
is over before implementing this new plan. Let the little tykes have their candy,
one last time
.
your most loyal servant,
Che' Gourmet
Shhhh.... (Don't tell the others that I'm a
softy
for the Children, ok?)

Ted State
How about News Enforcer? This is a new position based on the Mafia's concept of enforcer that will be in charge of throwing reporters off the airplane (on the ground or in flight, which ever you choose), telling TV stations they can no longer talk to The One or just providing a chilling effect by standing in the newsroom.