Antonio Salazarinski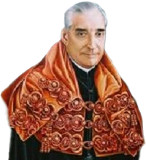 There was just too much news from Portland, Oregon today to break it up into separate threads, so here goes.
* REVOLT! Oregon Sheriffs Defy Order by Liberal Governor
to Send Deputies to Portland to be Attacked by Protesters and Harassed by the Courts!
On Sunday Oregon Democrat Governor Kate Brown requested Oregon sheriffs send their deputies to Portland to be sacrificial lambs for the violent far left protesters and abusive liberal courts.
Governor Brown and Portland Mayor Ted Wheeler have repeatedly denied offers from President Trump to send in the National Guard to solve the problem in a few hours. They would rather see the city completely destroyed before they take the president up on his offer. They are committed US progressives — crazy, arrogant and very, very dangerous.
The governor made the request after a Trump supporter was gunned down in cold blood on Saturday night by a far left antifa activist.
Clackamas County Sheriff Craig Roberts said the governor did not even bother to call him. He will not be sending his deputies into the progressive cesspool.
* Portland (Day 95 of the riots):
Rioters Smash Into Mayor's Condo Building, Try To Set It Ablaze
As calls for vichy Portland "mayor" Ted Wheeler to resign increase, the rioters have once again taken to causing a scene out front of his condo in the ritzy Pearl District. This time they smashed out the windows and tried to set the place on fire. Evidently this was the mayor's birthday, and this was the party antifa threw for him.
Note
: This is a Twitter video so you will need to click the link to watch it.
https://twitter.com/i/status/1300663082168057856
*
ANTIFA vs BIG Trump Truck
Before they knew what hit 'em, those commies were engulfed in a cloud of MAGA pepper spray

Antonio Salazarinski