O'Brien

Comrades,
It appears our brethern in the struggle for world domination, er liberation have dicovered a new biological weapon!  We must get this new weapon before they screw it up somehow.  I admire their zeal, but they do not listen to the Party!  They are a useful tool, but once we have control, the must be brought into the fold one way or another.
The weapon of which is speak is talked of toward the end of the video.  Bonus reference to evolution!!
CLICK HERE
O'Brien
WAR IS PEACE
FREEDOM IS SLAVERY
IGNORANCE IS STRENGTH

General Ivan
Wow Truly an Intellectual Juggernaut ....he forgot about denouning the great satan of the west and Jorje Buesch..... I mean ,no flag burning , no beheadings of unarmed civilians are you sure this is real video and not some back lot video creation like the Moon landings or Teddy Kennedy saying something important...


Premier Betty

We must further research this weapon and market it to the small minority of students in the edukational systems who fight against our institutionalized brainwashing as special medications.


Red Square

See
Battle Cry of the Repugnant
Evolutionary ecologist Dr. Eric R. Pianka proposes to save the planet and eliminate 90% of humanity by airborne Ebola - and receives a standing ovation. Click here for more info.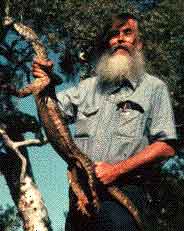 General Ivan
Would it be against politoburo rules to ask if I could turn in my cool-aid ration card, and where would I go to turn it in. If in the event I don't have a reaction to Ebola Reston I can go over to Betty's and drink some State sponsored vodka and sharpen up ole "Slicer"....