Captain Craptek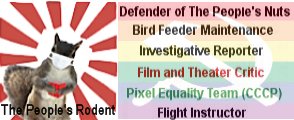 President Obama has once again demonstrated his ability to alter the very nature of man through the spoken word alone. In a brilliantly executed bit of rhetorical humor, the President mocked his newly appointed Treasury Secretary's handwriting, causing not only a profound alteration of the man's written signature, but of his entire personality.
Treasury Secretary Jack Lew's signature had been considered by some as too 'loopy' to be placed on US currency.
Since the burgeoning economy requires a constant influx of paper bills, the Treasury Department was in a quandary - place the "loopy" signature of Jack Lew on the bills and be laughed out of town, or somehow alter the signature to a more conventional form. That's when Mr. Obama sprung into action.
According to
The Telegraph
,
"President Obama joked that he considered retracting the offer to make Mr Lew Treasury Secretary when he saw the unusual signature, a series of linked "o" shapes, which bears more resemblance to a "Slinky" toy than to Mr Lew's full name, Jacob J Lew. "Jack assures me that he is going to work to make at least one letter legible in order not to debase our currency," Mr Obama said."
Within minutes Mr. Lew's signature had become so legible and elegant that even his closest friends were startled.
"It's a miracle!" one family member told the press. "And it's more than just Jack's signature. It's his entire demeanor, his outlook on life, his personality! I've never seen anything like it!"
Sheila Kurtz, a handwriting analyst for 25 years based in New York, confirmed the amazing transformation. The old signature had been "mysteriously weird," she said, adding that Mr. Lew was imaginative and could be trusted to "carry secrets to the grave."
His new signature, on the other hand, revealed a subtle alteration of personality she described as "quick thinking with a deep sense of history" of a man who "sees the present through the lenses of the past."
In an obvious act of humility, a presidential spokesman downplayed Mr. Obama's role in the amazing transformation by saying, "The signatures of America's Treasury secretaries have appeared on US currency since 1914, and often "refine" their penmanship before submitting final version".

Chedoh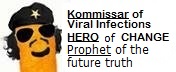 Speaking of signatures comrade, I have gotten a new autograph for my scrap book! Can you guess who it belongs to?
I only wish that he did not do it in crayon.... But perhaps I am just being ungrateful.

Opiate of the People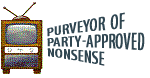 Quote:
"Jack assures me that he is going to work to make at least one letter legible in order not to debase our currency," Mr Obama said."
Yeah, that's Berananke's job.