Hammer and Loupe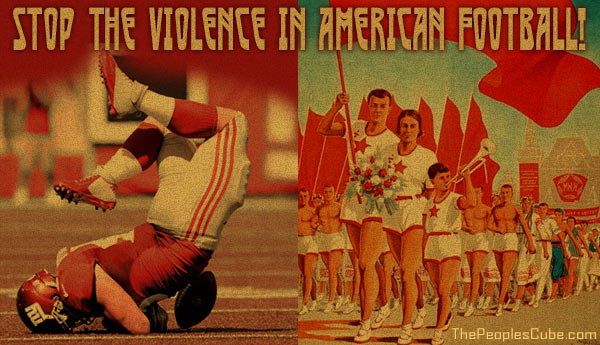 Furious about the Black Panthers losing the Super bowl and the mistreatment of Cam Newton, President Obama has plans to ban football altogether, by executive order. According to insiders who have seen the draft, Obama's executive order declares football "racist" because of continued and gratuitous white-on-black and black-on-black violence on the field.
Insiders have also indicated that President Obama has no interest in college football either, since a
four team playoff
denies him the luxury to choose different teams as with basketball.
Speaking of basketball, President Obama plans to create a "March Madness" mandatory spring break for this basketball season (the annual National College Athletic Association's basketball tournament), whereby all cities will be required to have parades and erect statues of his favorite basketball players, as well as of their favorite president, Barack Obama.