Genosse Dummkopf

.
Yet don't despair, comrades - Yurop no better.
Here, Germany:
(The outrageous sexism of all that I don't comment.)

The Ghost of Red Rooster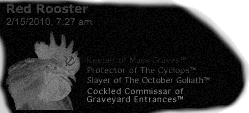 Disgusting. Despicable. And Downleft savage!

FREE THE EGGPLANT!!! ALL VEGETABLES ARE EQUAL!!!


jackalopelipsky

GD?so like what's with the Russian/CIA pschy-ops signage in subliminal use of Amerikkanstan's RED and BLUE in Chermanstan?
Red --> Trump = verbotenlawjockjam
Blue --> ResistTrump™ = wondubarreunicornusjoyjoy

Red --> NO! shovel
Blue --> horsepuckyshoveldetailsforminorsplayinginthestreets

Laika's Desk Transmission through Mars Wormhole Systemics says push RED like a pole dancin' baby mama out to keep it real.

'pelipsky


jackalopelipsky

Comrades!!
the mythical horned rodent SAW the No! symbol on the sign promoting gulag shoveling in the sign array posted by GD.
The question is: Did the mythical horned rodent see what 'pelipsky "Selfishly" wanted to see; or did the mythical horned rodent see what Project Ultra Kaika Desk 'wanted' 'pelipsky to see?
Look carefully at that sign, comrades and see if your mythical minds also want to see a big RED Revolution 2020 NO! over the road sign marking gulag shoveling up ahead.
Can you see it, comrades?
forelock tug from a mythical mind,
Jackalopelipsky
Russian Asset
#BR 549

The Ghost of Red Rooster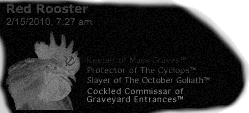 SO RACKKKKIST!!!


The Ghost of Red Rooster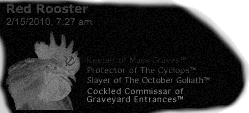 THANK YOU COMMISSAR GD FOR POSTING US UP!