Warren Peas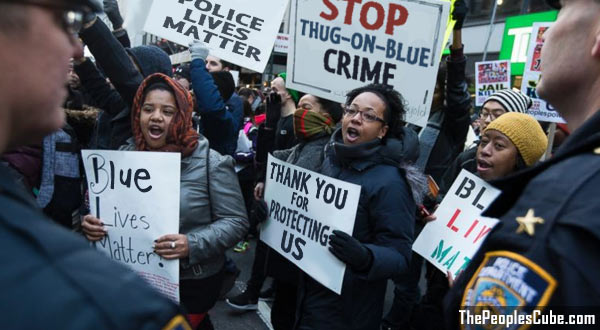 This weekend thousands of people
marched in Washington DC to protest police killings
at the hands of armed thugs and call for justice. With signs saying "blue lives matter" and "thank you for protecting us," demonstrators gathered at the base of the Washington Monument before the march.
"Keep it strong", Ava Dover, widow of officer Benjamin Dover who was killed by an 18-year-old gangster in July, told the crowd, adding that the goal of the protests was "ending thug-on-blue crime. Police lives do matter."
The rally was briefly interrupted when a loud and disorderly group of counter-protesters held their hands up and shouted "hands up, don't shoot." For a moment it appeared the thuggish-looking anti-police group attempted to moon the main crowd, but it quickly became clear that they were just pulling their pants back up to their knees.
LaKeesha Hathaway, a recent university graduate, who attended the anti-police gathering ahead of the main rally, complained she was hoping that this was going to be a riot followed by looting and burning private property, and was disappointed with the actual march. Hathaway said she has been participating in protests at other sites throughout the country because it was more important than trying to find employment at this time of crisis.
Saturday's march was sponsored in part by the National Association for the Advancement of Law Enforcement, the Urban Police League, the letters "Q" and "I," and the National Institute Protecting Law-Abiding Citizens Everywhere.
At the Capitol, speakers will outline a legislative agenda they want Congress to pursue in reducing the number of police killings.

trashmouth


KOOK

Regarding "Blue Lives Matter," apparently lots of people didn't get the memo:




--KOOK


yuri trotynov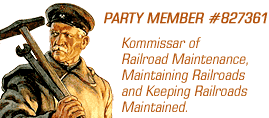 Evil Smiley