Captain Craptek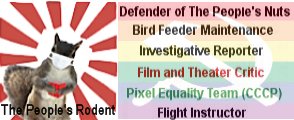 Comrades,
Is Warren Buffett taking advantage of Dear Leader's good nature? Or, more likely, is Dear Leader using Buffett's overtaxed secretary as a way to bleed the capitalist leeches of their ill gotten profits? It's difficult to be certain, but something has been going on since shortly after Dear Leader's election in 2009 and the timeline is interesting:
January 2009:
Barack Obama assumes office.
November 2009:
Warren Buffett Buys A RAILROAD. Berkshire Hathaway Acquires Burlington Northern Railroad.
August 2011:
Getting ready for a wave of coal-plant shutdowns.
September 2011:
Warren Buffet, his secretary, and fuzzy math: Do the numbers add up?
January 2012:
Obama rejects Keystone oil pipeline.
May 2013:
Tank car boom masks dearth of orders for other rail cars - The nation's railroad tanker cars used to transport oil from Canada to the US can't be built fast enough. Blockage of the Keystone pipeline by the Obama Administration provides railroads with booming new business. I'm sure Warren is grateful.

R.O.C.K. in the USSA

Could it all be related to the (alleged) Obamacare train wreck???

Red Square


Captain Craptek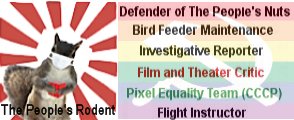 Red Square; Now I will also need glasses!