Opiate of the People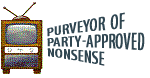 I denounce Qing-Bin Lu of Waterloo University (Is that really an accredited university? Sounds like an oil company front to me) which is propagating this ridiculous canard on the internet:
Qing-Bin Lu of Waterloo University
Study shows CFCs, cosmic rays major culprits for global warming


22 12 2009

From the University of Waterloo press release.

WATERLOO, Ont. (Monday, Dec. 21, 2009) - Cosmic rays and chlorofluorocarbons (CFCs), both already implicated in depleting the Earth's ozone layer, are also responsible for changes in the global climate, a University of Waterloo scientist reports in a new peer-reviewed paper.

In his paper, Qing-Bin Lu, a professor of physics and astronomy, shows how CFCs – compounds once widely used as refrigerants – and cosmic rays – energy particles originating in outer space – are mostly to blame for climate change, rather than carbon dioxide (CO2) emissions. His paper, derived from observations of satellite, ground-based and balloon measurements as well as an innovative use of an established mechanism, was published online in the prestigious journal Physics Reports.

"My findings do not agree with the climate models that conventionally thought that greenhouse gases, mainly CO2, are the major culprits for the global warming seen in the late 20th century," Lu said. "Instead, the observed data show that CFCs conspiring with cosmic rays most likely caused both the Antarctic ozone hole and global warming. These findings are totally unexpected and striking, as I was focused on studying the mechanism for the formation of the ozone hole, rather than global warming."

His conclusions are based on observations that from 1950 up to now, the climate in the Arctic and Antarctic atmospheres has been completely controlled by CFCs and cosmic rays, with no CO2 impact.

"Most remarkably, the total amount of CFCs, ozone-depleting molecules that are well-known greenhouse gases, has decreased around 2000," Lu said. "Correspondingly, the global surface temperature has also dropped. In striking contrast, the CO2 level has kept rising since 1850 and now is at its largest growth rate."

In his research, Lu discovers that while there was global warming from 1950 to 2000, there has been global cooling since 2002. The cooling trend will continue for the next 50 years, according to his new research observations.

As well, there is no solid evidence that the global warming from 1950 to 2000 was due to CO2. Instead, Lu notes, it was probably due to CFCs conspiring with cosmic rays. And from 1850 to 1950, the recorded CO2 level increased significantly because of the industrial revolution, while the global temperature kept nearly constant or only rose by about 0.1 C.

http://wattsupwiththat.com/2009/12/22/study-shows-cfcs-cosmic-rays-major-culprits-for-global-warming/

Comrades, this garbage is not credible. In the first place, this "scientist" Qing-Bin Lu is attempting to use
observations
and
measurements
to back up his wrongheaded theory! You must all realize the settled science of Climate Science is not conducted using such old-fashioned techniques; Climate Science relies on the modern way of doing things: bogus statistics fed into computer programs manipulated so as to produce a politically pre-determined result. I ask you, how can we trust a "science" which produces answers that do not agree with what is in Al Gore's books and movies? This is not science, this is witchcraft.
In the second place, this theory blames the problem of global warming on CFCs, a problem which the government has already regulated; what the hell good is that? How does a problem which has already been solved help us gain power and control and further bolster our egos? It doesn't, and this proves this man is no scientist, for a real scientist would not allow millions of dollars of grant money and the accompanying public acclaim to go down the drain by saying "Gee, the problem is already solved." This is the mark of a lunatic, not a scientist.
So this Qing-Bin Lu fraud has written a "paper" which was published in the "prestigious" online journal "Physics Reports". Has Ed Begley or Leonardo DiCaprio peer-reviewed this paper? Has Bono given a concert to fund it? Has Prince Charles flown himself and a small army of attendants thousands of miles so he could have someone explain it to him? I think not, at least, I haven't heard about it on "Entertainment Tonight" yet. Until these things happen, Waterloo University, you dare not call this garbage "science".
BTW, "physics" is not a real science. I mean, nobody votes on its results, the "scientist" just thinks them up himself using "logic" or something. Feh! Anybody could prove anything that way and nobody would know the difference. What a bunch of crap.
This is all so transparent, it is ridiculous to think any of us smart people would believe it. So, darker motives must be suspected; I personally think this is part of an orchestrated campaign to make us lose faith in our respected celebrities and political elites. Once we start questioning authority and the motives of our betters, the next step down the slipperly slope is to start disbelieving Congress and perhaps Obama himself! Once we do that, the utopia we have worked for is in danger of disappearing and we risk falling into (ugh) capitalism! Be afraid, comrades, be very afraid!

Comrade Whoopie

Comrade, Waterloo is a Republican code word for their plan to destroy Dear Leader through relentless attacks and fear mongering. We must shout down their facts and truths with our own opinions and current truths whenever possible.

But be vigilant whenever you hear some Conservative claim that some policy of Dear Leader will be his "Waterloo" and realize the game that is afoot.


Opiate of the People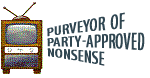 Comrade, this "university" is in Ontario, Canada. We know the entire country of Canada is just a facade for the oil and gas industry. In climate and ecological matters, I personally will only trust the opinions of public servants with no financial interest in oil and gas, like Al Gore, for example.


Leninka

Where does the one square of toilet paper issue stand, then? Can I go back to using 50 squares, or 100, depending on how much I need to stuff my bra to impress the superficial male comrades?
Could we at least have show trials and many lawsuits of those companies who ruined the climate with CFC's?
CO2 trials are already in the works, why not CFC's?
The New Climate Litigation


Opiate of the People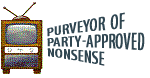 Comrade Leninka, the modern progressive man is only interested in womyn for their minds. This is why so many progressive womyn stuff the toilet paper into their heads.
The carbon lawsuit issue is going to be a gigantic can of worms. If they succeed, they are going to end up costing all of us a lot of money in the aggregate; it will be worse than the stupid VAT the Democommies have been bandying about. Logically, the suits should fail either on the grounds that the "science" involved is dubious at best and/or the trail of cause and effect is difficult to prove (as the WSJ says, prove it's my carbon and not China's.) But, given the brilliant minds that seem to inhabit our court system these days, just walking and chewing gum simultaneously is out of reach for most so we may be doomed here.