TheFineReport.com

Questions Grade School Kids Ask Michelle Obama When She Comes to Their School and Annoys Them:
"How come your husband shows up for work at 10AM and goes home at 2PM and my parents have to work all day? "
"How come your husband gets to play golf so many times when my Dad can't, and he's his own boss? "
"How come you take so many vacations, when you don't even have a job?"
"How come you keep telling us to eat vegetables, but you get to eat all that fattening crap we always see you with in pictures?"
"How come you tell everybody how to eat, but your ass is so gigantic?"
"How come you keep coming to our schools and bugging us?"
"Your husband is always on David Letterman. Is he a clown, or do you have another husband who is president?"
"Is your husband one of those 'Tommy has two daddies' guys?"
"I love the Bears. You're as big a one."
"Which one is dumber, your husband or Hillary Clinton?"
"How come your husband's grades are secret, and mine are all over the school website?"
"What's a hippo-crite?"
"Why do they call you 'Moo-chelle?'"
"How come your husband can't talk without looking at that stupid-looking music-stand thing on each side of him?"
"How come your husband doesn't sing or dance any more, like he did on Ellen's show? Has he quit being a minstrel?"
"How come you don't talk to Oprah anymore after she got you your job? "
"Fat lady, when do you sing? Hey fat lady, come back — we have more questions!"

Commissar Redumdimski

Other children, before being led away to the Barack Hussein Obama - Mmm-mmm-mmm Sunny Summer Re-Education Camp, were heard to ask:
"How come you and your husband love money and stuff so much but don't want anyone else to have any?"
"Who does your husband follow when he leads from behind? Is it your behind?"


You didn't build that Czar

Can I have my peanut butter and marshmallow sandwich back please? I only weigh 50 pounds.


Anyer Marx

"When I see two empty chairs, are you not in the wider one?"


Dedhedvedev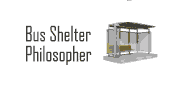 I LOVE those arms. If a film-maker can be investigated for making a film uncomplementary to Muslims, why can't a photographer be investigated for photographing you from such an unflattering angle?


yuri trotynov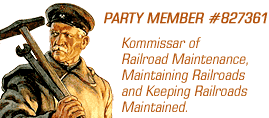 If Barack Obama is love and love is blind, is the president blind?


R.O.C.K. in the USSA

Comrade Yuri, perhaps better we ask: "How many czars can dance on the head of a pin?"