R.O.C.K. in the USSA

Comrades, I am currently watching a movie that is one of the most disturbing things I have ever seen the Teabaggers come up with - it's called "
Agenda: Grinding America Down
", and it's a
full length movie
that can - at least for now - be watched for free.
I'm only about 1/3 through it, but I felt compelled to warn my progressive friends here on TheCube™ of the pure evil this reich wing propaganda film is capable of. It exposes us from top to bottom! Our agenda, our means of accomplishing NextTuesday™, our use of the Useful Idiots - it even goes back into history to reveal how long our agenda has been operational here in the USSA!
Comrades, this is a
RED ALERT
- DO NOT let anyone you know see this film! Do not let them watch it for free, and do not let them purchase it!
I must now, in great fear and trepidation, return to watching the rest of this dastardly film - be warned, and be very, very afraid - this reich wing propaganda tool has the potential to wake up not only the sheep, but possibly the useful idiots themselves!

Comrade Putout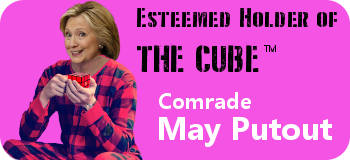 Opiate of the People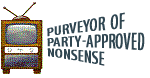 R.O.C.K. in the USSA

This movie is truly terrifying! It reveals EVERYTHING about our plans!!!

Anyer Marx

STOP LOOKING !

Captain Craptek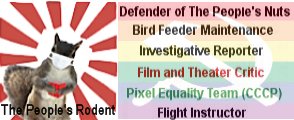 ThePeoplesComrade

Good job finding documentation of our successes, Comrade. We passed the tipping point somewhere around Barry Goldwater. It's all been down hill from there, with a slight Ronald Reagan bump in the road.
Handing out condoms to students in school colors. That's new for me.
Blue and Gold FIGHT, FIGHT!

Chairman Meow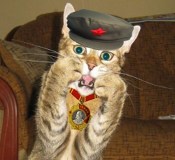 SOMEONE TALKED!