Comrade Vlad Linen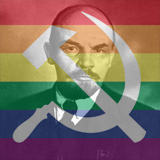 Comrades,

Dear Leader has been doing a good job with promoting envy, greed, and class warfare the need to redistribute the wealth of the evil rich 1%™. Indeed, this is a way to get the shallow minded types to vote for him worthy cause. But, Comrades, Dear Leader is forgetting that to be truly equal, we must redistribute more than people's money.

Here are some examples of lack of equality...

Take evil REICHWING RETHUGLIKKKANS Chris Christie and Marco Rubio for example. Christie is extremely overweight and Rubio is not. So, why do we not just redistribute Christie's weight? Or, redistribute Rubio's lack of being overweight? Surely, there are some who should rightfully be jealous of those who are not overweight and just as we want the money of those who are successful, we should want their fitness. We do not need to go and work on that ourselves when we should be able to just take it from those who do. Afterall, if it works with money, it should work with fitness.

Another good example is Nanski and Debbie Hyphenatedname-Schulz. Why is Nanski forced to get a facelift practically every other month when Debbie Whatshername-Schulz can make stupid faces without needing hers lifted? Should we not redistribute this? Perhaps Debbie Vasserman-Schulz should be aged a bit so she can experience the joys of facelifts. Meanwhile, Nanski can be reversed a bit so that now both she and Debbie Washingmachine-Schulz are equal. Would the Commissar of Time be able to do that?

It is simply vital that we redistribute everything, Comrades. Not just money


darski

Speaking of health... I think maybe your meds are due for an upgrade. Just sayin...


Opiate of the People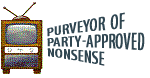 Comrade, you started out well but it is apparent you do not have the concept of redistribution down. We in the Party do not redistribute anything belonging to those of us in the Party like Comrades Nancy or Debbie Wassamatterwithyourhair-Scultz because those comrades are already equal. Our task is to apply equality principles to those outside the Party, like Koch Brothers and Rethuglicans, and redistribute their illegally obtained stuff, even hair and face lifts. Perhaps a few re-education lessons via People's shovel sessions will help bring the point home....