Antonio Salazarinski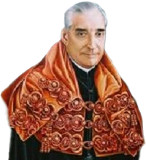 Recently, Congressman Jerry Nadler stated in an interview that "Violence in Portland and other area's is a myth!"
You got it, the best strategy Democrats have regarding the rampant crime and violence in cities like Portland is to pretend it doesn't exist.
Oh Really?
There is this...
And This...
Seattle radio talk show host, Paul Gallant learns his lesson
One month ago a
Seattle radio host mocked Trump
For "Overreacting" to City's Violence, Today He's Terrified and Buying a Gun.
And how about this...
CSPAN Airs Live Call Threatening "Bloodshed" to Trump Supporters and Federal Troops in Milwaukee
Wayne Dupree: "
Dems think they'll rein-in all this anarchy
if Biden wins!"
And finally, Mike Ditka
, the former NFL head coach: "If you can't respect the National Anthem, get the hell out of the country!"

Antonio Salazarinski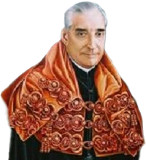 The
Gateway Pundit
asked readers to send them photo's of the Antifa/BLM destruction in their cites and towns.
Their pics are certainly worth the look! So much for "Peaceful Protestors"
We asked our readers to send photos of the
Democrat Party sanctioned destruction and rioting
in their community — We were shocked at what they sent in
This is just one example...

Commissarka Pinkie

If "peace" is the absence of opposition to socialism--meaning everyone's on board with The Party--then it stands to reason that "peaceful" demonstrations and protests are nothing more than socialist demonstrations and protests. They're socialists displaying their solidarity with The Party.

That's what it means, for instance, when a peaceful demonstration "intensifies" or "escalates"--it just means the participants are exhibiting more zeal for The Party.

Likewise, that's why rallies from the right are never described as peaceful--because they aren't. They're just a bunch of hate fests.

When you say there's nothing peaceful about a peaceful demonstration/protest/rally/march/hoohah, you are merely showing your ignorance and lack of wokeness. You are proclaiming to all the world that you're nothing but a racist, omniphobic MAGA stooge. Therefore, you should sit down and shut up and not say anything.

Because silence is violence, and that's what your side is all about.


Джефф

Rikalonius

I'm so disgusted right now I can barely contain my rage. This is the tale as old as time, wannabe autocrats that use the proles as shock troops to gain political power and then think they can reign in the dogs they unleashed. Usually, they do, with extreme violence and policing power. Think the NKVD. The useful idiots won't see it coming, and they won't be able do a damn thing about it when it happens. How many times has this played out. Rome, Paris, St. Petersburg, Beijing, Hanoï, Caracas... how many times does the same Schif have to play out? I take heart only in that there is still over half the country that is armed and in no mood to turn over power to a Democrat run federal government or their street urchin. Still, I see bad times ahead.
We now return you to your normal programming.

Comrade Jenkem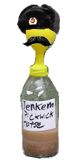 "Some people did some stuff"


Antonio Salazarinski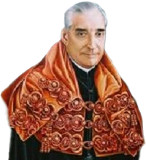 Portland: Antifa rioters are throwing Molotov cocktails toward federal officers at the courthouse.
1) Earlier in the day,
police found a cache of ready-made incendiary devices and fully loaded magazines.
2)
"I'm a nice young woman from Wisconsin
, why are you arresting me!"
"I'm a nice young woman from Wisconsin … you guys are fucking pieces of shit!" she yelled after being taken down by officers
Note
: This is a Twitter video so you will need to click the link to watch it.
https://twitter.com/i/status/1287670341938995201
This next arrest came immediately after explosive devices were thrown at the courthouse. The first woman spells out her name and says she's from Denver.
Q:
Did they just admit to crossing state lines to commit arson on Federal property?
And now comes the leftists that have had enough of the riots and plan on voting for President Trump
Liberal Democrat from Portland
explains why she and others are no longer voting Democrat after watching how poorly city leadership has handled the riots.
Young blue-haired lady makes the switch to TrumpREALITY CHECK -
Jerry Nadler Calls Portland Riots a "Myth" (Protests 2020)

jackalopelipsky

This is just too much peace for the mythical horned rodent who knows myth from shinola.

'pelipsky


Cradle to Grave Marxist