Ivan the Stakhanovets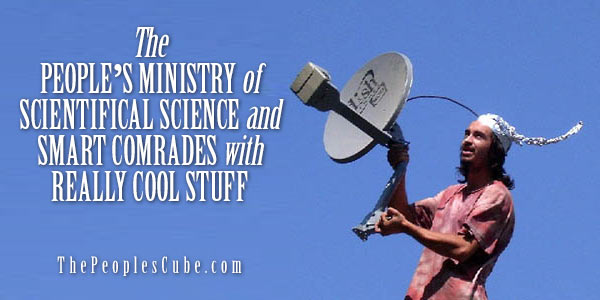 Glorious news, Comrades! The People's Ministry of Scientifical Science and Smart Comrades with Really Cool Stuff (sponsored by the good Comrades at JiffyLobo) has found a way inside the thoughts of others, that can soon be used to verify election intents (remember the dangling chad and the dimpled selections that George Bush used to steal his election in Florida? Of course you do...) it can insert current truths and extract just the right confessions, and aid in the indoctrination and re-education of those who need it.
As computer power that required buildings now fits in a shirt pocket, this device will soon fit into a simple tinfoil hat! Keep looking FORWARD to Next Tuesday!

Hammer and Loupe

NSA is proudly funding this technology and soon it could be in every home. Glorious news Comrade Tovarichi.


DaveFilms

I'd love a new tin hat. ... I didn't know we could get a new one..


Kelly Ivanovna/келя ивановна
This is wonderful news! The Peoples' Institute of Mental Hygiene can use this when comrades seeking care are, uh, reticent to share the political and personal information we need to declare them mentaly ill!
Dear Lord, please don't let my paranoid patients read this. Pleaseohpleaseohplease.....

Kapitan Kangaroo Kourt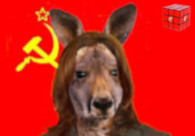 Glorious news, indeed, comrade. And what a small step it will be from predicting thought to controlling thought (with a little electronic surgical encouragement). The potential is very encouraging, indeed. We won't need to waste all that money and time on elections. We can just keep The People™ in the beet fields demanding an emporer.
Fhalkyn
Gives a whole new meaning to the title Though Police, doesn't it?
Indeed, it does, comrade. And best of all, recruits will be easy to find since all Party™ operatives are well trained and highly motivated to assume the role. Unpaid, too!