Commissar of Gender Equality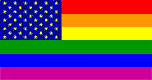 Comrades, I have excellent news. Our dear SS is encouraging us all to report tweets to our nearest SS field office. Reminds me of the glorious days of
[email protected]
You can see their notice here:
https://twitter.com/SecretService/status/261130009287225345

TheFineReport.com


Ivan the Stakhanovets

<OFF> Comrade Fine, would that be categorized as terrorism, false advertizing, or pornography? I'd probably know each if I saw them...

<on>

If I see something, I'm instructed to say something Homeland Security, let them mud-wrestle with the Secret Service. Ahhh, governmental stovepipes and redundant systems!

they keep dinner on the table!

FORWARD !