Antonio Salazarinski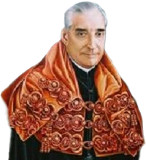 Thank the lord... Maybe we can now return to the heady days of Gerald Ford, George H. W. Bush, and George W. Bush.
For three and a half years, the nation and the Republican Party have suffered under the failed leadership, corrupt dealings, and incessant lies of Donald J. Trump. Rather than maintain their principles, other Republican leaders sold their integrity for personal benefit and became his enablers.
Especially amid Depression Era unemployment and nearly one hundred thousand U.S. pandemic casualties, much of which could have been avoided, principled and former Republicans must now unite in offering a vision for better leadership and a brighter future for America.
Are you a principled or former Republican
who's fed up with Donald Trump's utter disregard for the Constitution, American values and decency
?
Republicans for a New President, Principles
1. Loyalty to the Constitution.
2. Commitment to Foundational American Ideals.
3. Honesty.
4. Prioritization of the Public Interest.
5. Decency.
Also, the
Republicans for a New President are holding an alternative convention
to the tRump fiasco.
Convention On Founding Principles
August 24th-27th
Live from Charlotte, NC with virtual participation across America
The featured guest speaker at this convention will be the exciting 2016 alternative candidate, Evan McMullin!
And lastly, here are two video's from life-long Republicans who are now supporting "Republicans for a New President."

jackalopelipsky

This is a brilliant plan, comrades, as it will be embraced by the timid, insipid, diminished genetic purity of the stern resolve of those really STERN forefathers.
Republicans In Need of Another President don't like "stern". It turns them into "Karen's" and "Becky's" and truth to power™ some of these Republicans in Need of Another President are actually genetic m.e.n.
STERN is just a big beautiful wall that separates the men from the
she-boys who call 911 while choking their adopted cocker spaniel because some STERN (((black))) m.a.n. told her to put her dog on a leash ...because that's the RULE POSTED...that's why! So STERN and intimidating this directive sentence was, it made herboy strangle her hostage cocker spaniel!! And that's just cra---zeee,
which is why Republicans in Need of Another President had to be created to become a collective against Sternness. A place of refuge from being told to obey the posted rules in a stern direct manner.
Just look at how the Republicans in Need of Another President take care of eliminating stern decision making skills about what's really honest.
Quote:
3. Honesty.
Accountable government, effective policy-making, and national unity depend on truth. Without it, lawlessness, incompetence and division abound. Our president must consistently seek, promote and defend truth to preserve life, liberty and justice for all.
This tactic will outflank a stern Republican President's method of consistently seeking, promoting, defending truth that will preserve life, liberty, and justice for all, once and for all. Republicans In Need of Another President ask the current STERN Republican President, 'Yeah, whose truth?? Mr. Stern Guy? Who are you to say Obama used the power of the State to spy on you and make up some crazy sh*t that you didn't even do - and broadcast that for 4 years as though lies were f.a.c.t.? Stop whining about how hard it's been and pushing to have dishonest State Employees ripped from their pensions as if all those years of corrupt service meant absolutely nothing."
Besides, Republicans in Need of Another President don't need a Republican President that people could even make up that kind of sh*t about!! That's how unstern Republicans in Need of Another President are! They are really serious about how much stern resolve in the face of adversity is an undesirable character flaw to them.
And, they are honest about that. So honest, they formed their own club in order to reject any and all manner of stern resolve in defending the truth of life, liberty, and pursuit of happiness; which is a systemic problem going back to the stern resolve of our revolutionary forefathers. The members of Republicans In Need Of Another President, liked what those guys did----we just don't agree with the way they personally handled their outrageous and inflammatory rhetoric that led to a war.
Comrades, this group must be infiltrated and captured by the EVER STERN KOMMUNISM of TPC - they may blubber a bit at first, but all it'll take is one stern whack from Comrade Pinkie and this crew will be tending beets for us like 4-evah...an' all our beet vodka will be free.
'pelipsky is already burning ration card in jubilation of what's to come of Republicans In Need of Another President.
Jackalopelipsky
Russian Asset
#BR 549
with love, xxx over and out.

Kim Jong Fun

Comrade Drew, in the above video, is absolutely korrect about the prerequisites to be President of the United States. It's right there in the Constitution:

"No Person except a natural born Citizen, or a Citizen of the United States, at the time of the Adoption of this Constitution, shall be eligible to the Office of President; neither shall any Person be eligible to that Office who shall not have attained to the Age of thirty five Years, and been fourteen Years a Resident within the United States. Oh yeah, and he/she/ze/xe/they must have respect for others, decency, tell the truth and conduct oneself with strong character"


$.$. Halliburton

That's a pretty funny show. Are they taking that act on the road?


Evil Smiley