Antonio Salazarinski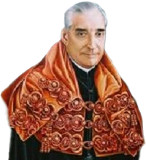 As Ambrose Bierce so eloquently wrote in the Devils Dictionary:
"RIOT, n. A popular entertainment given to the military by innocent bystanders."
Note
: I updated this statement in the title to reflect modern times by replacing the word military with police.
MINNEAPOLIS
Minnesota Governor Tim Walz on Saturday told reporters
he suspects "white supremacists" were involved with the looting and rioting
in Minneapolis this week.
Governor Walz: Yeah, well, ugh, the unconfirmed reports, and again we're trying to get that, but we got intel from all of the different agencies, of course, this is where the federal government helps with all of this. I can't confirm on this. My suspicions and what I see, yes.

They're pretty clever blending with all the Black Lives Matter folks!




However, Arrests Records Show Majority from Minneapolis
From
KARE11.com (Minnesota TV station)
A review of all the arrests made by Minneapolis-based police agencies for rioting, unlawful assembly and burglary-related crimes from Friday to Saturday tells a different story.
KARE 11 found that of 36 cases, about 86 percent of those arrested listed Minnesota as their address.
The data, taken from the
Hennepin County Jail's roster
, shows that
nearly all of the people arrested in likely connection to the riots live in Minneapolis or the metro are
a. The five cases from outside Minnesota were of people listed as living in Missouri, Florida, Arkansas, Michigan and Illinois.
The following statistics were compiled by
Brandon Stahl of KARE11 News
NEW YORK CITY
NYPD is fed up with violent mob rioters
. Violent far left terrorists surrounded two police cruisers and began throwing objects at the vehicles.
The cops asserted their power as the mob pounded on the windows and charged right through the violent mob sending people flying like rag dolls.

ALSO
A Woman threw a Molotov cocktail at NYPD car
hit with federal charge
Samantha Shader, 27, of Catskill, New York, allegedly tossed the makeshift explosive into the marked police vehicle parked at Eastern Parkway and Washington Avenue in Crown Heights, Brooklyn around 1:12 a.m, as a night of destructive protests over the killing of George Floyd winded down, federal prosecutors said.
The bottle shattered two of the vehicle's windows as four cops sat inside — but the gas inside did not ignite, the feds said in a criminal complaint released early Sunday.
The NYPD initially pressed for attempted-murder charges against the demonstrator — but federal prosecutors have now taken over the case and assumed custody.
SEATTLE
Rioters in Seattle set several police cruisers on fire and looted dozens of stores
during the George Floyd protests. Glass was shattered along dozens of stores downtown, as looters ransacked all sorts of clothing stores. Nike, however, hired security to guard their store, so that one was spared.
KOMO News's Jonathan Choe was reporting live from the street, calling the scene "absolutely disgusting" up surveying the carnage of shattered windows of stores such as Banana Republic, Urban Outfitters, Madewell, and others, when one of the rioters start harassing him and his photog, vandalizing the camera in the process. All the while some other dude is standing there drinking a Corona right out on the sidewalk. People started breaking into jewelry stores while cars burned right next to them. "NO POLICE IN SIGHT RIGHT NOW" shouted a concerned Choe.
PHILADELPHIA
Rioters and looters have destroyed dozens of businesses and burned buildings to the ground.
A Starbucks near Philadelphia's City Hall
is now on fire.
Starbucks has gone to great lengths over the years to pander to radical left-wing organizations.
But it still didn't spare them from the very monsters they created.
CHICAGO
"Mostly Peaceful" Chicago Leftist Mob Drags Police Officers Through the Streets
and Kick Them in the Head
A Chicago Police Department SUV is set on fire near State and Lake streets Saturday in the Loop as thousands of protesters in Chicago joined national outrage over the killing of George Floyd
WASHINGTON DC
Dozens of DC businesses looted, CityCenter and Georgetown
DENVER
Motorist Runs Down Three Police Officers
and One Civilian, Flees Amid Denver Riot
SALT LAKE CITY
Not even Salt Lake City
is immune to the terrorists who are rioting under the guise of protesting.
Hundreds took to the streets of Utah's capital. They flip over a cop car and set it on fire.
BEVERLY HILLS
Marxist "Protesters" Chant,
"Eat the Rich" in Beverly Hills
NASHVILLE
Rioters
Set Fire to Nashville City Hall
Amid George Floyd Protest
FLINT, MI (actual protestors, not rioters)
A Sheriff Takes Off Riot Gear
and Hugs Protesters
Good things can happen when you're dealing with actual protesters who are hurt over the death of George Floyd and who want to see justice…you can reason with them, talk to them, empathize.
But you can't do that with this violent, angry mob of communist ANTIFA terrorists who are trying to destroy our country with rage, hate, violence, and mayhem.
Thankfully, the folks in Flint, Michigan were actual protesters, so when the Sheriff took off his riot gear and told them he loved them and hugged them, he wasn't dragged through the streets like a ragdoll, like what happened to police in Chicago.
KAMALA HARRIS
Sen. Kamala Harris (D-CA) on Saturday attended a protest
outside the White House as violent unrest rages across the United States over the death of George Floyd
Biden staff donate to group that pays bail in riot-torn Minneapolis
At least 13 Biden campaign staff members posted on Twitter on Friday and Saturday that they made donations to the Minnesota Freedom Fund
, which opposes the practice of cash bail, or making people pay to avoid pre-trial imprisonment. The group uses donations to pay bail fees in Minneapolis.

Antonio Salazarinski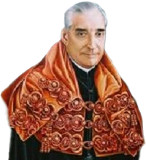 Ellsworth Toohey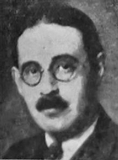 Is it in the NYT style book that headlines should always read "Peaceful Protest" before mentioning the violence and rioting that accompanies the 'peaceful' protests? (e.g., from this morning's news chyron "Peaceful Rally Ends in Violence")

In St. Botolph's town, the police are hilariously saying they plan on identifying the masked rioters from security camera footage. Is this the x-ray vision I read about in the back pages of Marvel Comics when I was a lad? And why does 'hilarity' rioting always ensue?


Red Square


JosephStalinthe3rd

Casual observer to all things Korrect and normal, international social justice peddler, Counselor Extraordinaire to Supreme Leader Soros, the most exquisite - Monsignor Rye Ott - has blessed the USSA with his presence.

In his fancy organizing dregs, Rye pleads with peaceful protesters to keep benches safe from harm and hands out tips to those maintaining order.

I wish we had one in every city.

Terrorists beware, the USSA is not kind to you normally. Rye Ott is no terrorist though.


Evil Smiley


Antonio Salazarinski