El Presidente

Comrades.
Rolling Stone magazine has appropriately determined that young Tsarnaev is in fact a ROCK STAR, to be admired by all teeny-boppers across the globe.
We are not unfamiliar with the rock star status that our liberal fellow travelers bestow to tyrants and anti-American human rights abusers. From Che to Chavez the artistic left celebrates these individuals for their determination and fortitude to bring down America.
Please renew your Rolling Stone subscriptions ASAP. We need to celebrate Stone's willingness to stick it to the man, and to all those who died and suffered in Boston.

Red Walrus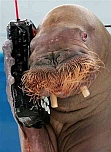 Comrade Presidente,
Thank you for reminding me. I just renewed my Rolling Stone subscription for the next 50 years, and have plans to set up an irrevocable trust to have my heirs maintain the subscription well into the next century. After I saw this cover, it became my obvious duty to financially support the mildly mixed up child, and of course, the institution of progressive scholars at Rolling Stone.
Red Walrus

Red Square


Capt. Commie

I wish they would have used this photo.
[album]
[/album]

Red Walrus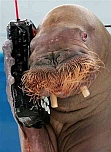 Next month's issue of Rolling Stone sure makes a person wonder. . . I mean, does the passionate youngster remind Comrade Obamavich of anything in particular? Has Comrade Sharpton flown into London yet to hold candle light vigils? Has anyone in Great Britain started a trust fund for the boy? Will Bono rally the Hollywood elites and demand a cursory trial and speedy release for the youth? The frisky child can barely comprehend what the charges against him may be. Not that the slightly aged infant did anything unusual, but he certainly deserves three or four more strikes.


Kommissar Brainiac

It is time for a new poster child to symbolize the people's struggle, because Che is like so last century.