Dr. Strangelove
Dearest Comrades,
I am happy to report to you that rumors of the Dear Leader's poor health have been greatly exaggerated. I send these recent photographs from my station here in the DPRK, while working for the
subversion
peaceful reunification of the breakaway southern region of the Fatherland that is currently occupied by fascist KKKorean dissident thought KKKriminals and agitators.
Here is a recent picture of the Dear Leader, a model of perfect health and vitality that can only be achieved through living the
Juche
, that proves that malicious rumors of a stroke are completely baseless and unfounded:
Yet still, there are those detractors who question the true evidence that the Dear Leader was watching a football match since pictures did not show the game in the background. To those thought criminals who doubt, I present this picture:
We also have other pictures to show that the Dear Leader is the epitome of health during all seasons of the year. Here he is in spring:
summer:
and winter:
Notice that the Dear Leader does not require winter clothes as he is rendered impervious to the cold by the supernatural abilities achieved only through living the
juche
.
Such supernatural powers which also include the ability to fly:
I hope that once and for all, the irrefutable evidence provided by these photographs will lay to rest the baseless claims made by the dissident thought KKKriminals and agitators.
Yours always in The Revolution
TM
,
Dr. Strangelove
Direktor of Flashing Lights, Shiny Things, Bobbles, and Cinematography
Ministry of Agitprop
"Gentlemen, you can't fight in here! This is the War Room."

Che Gourmet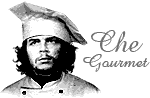 Dr Strangelove (loved that movie)
You don't know the relief that I feel to finally know that Dear Leader Kim Jong Il is in such
unbelievable
health. The Faux News network said only this morning that there is still no word, but we at the Cube are
always
informed before the MSM and the general masses. Thank you for keeping us up to date, as always.
yours in revolution, as well,
Che' Gourmet

Comrade_Tovarich

Comrades,
The Dear Leader is fine. In fact, he blogs rather frequently under the pseudonym of
Beloved Leader
. All the photographical documentation you need is there and then some.

Dr. Strangelove

Red Square

In fact, the Dear Leader was recently seen in New York -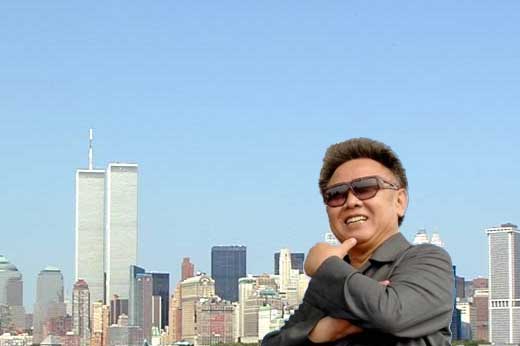 On a grassy knoll (with a strange name XP - probably named after Comrade Xiao Ping)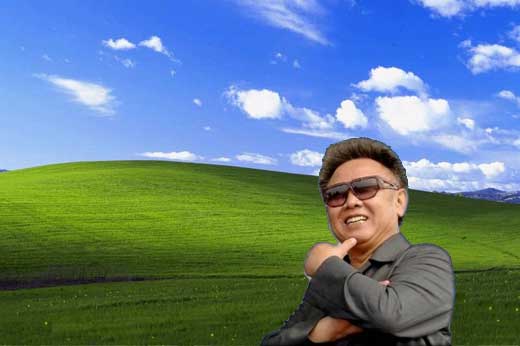 Attended a North Korean national game of prisoners jumping with boxes on their heads as the guards shoot at their feet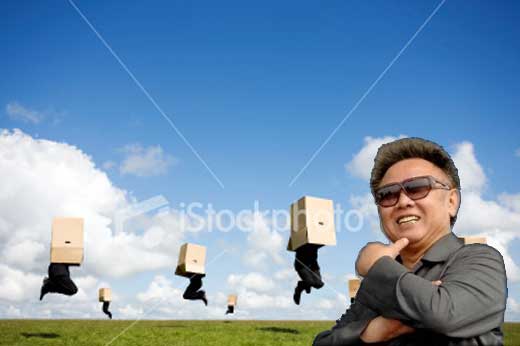 And was bird-watching in the vicinity of North Korean National Institute of Peace and Biological Weapons.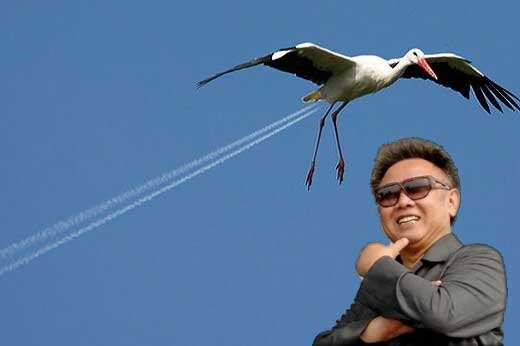 Comrade_Tovarich

Comrade Red Square,
It is too glorious for words! Well,
Songun Blog
might actually have the
juche
words to do it.

Commissar_Elliott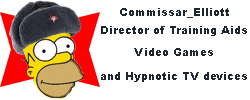 (sigh) it's good to see one of our dear leaders in good health. If dear leader was sick, the USofKKKA would attack them, remember, the Bu$hitler is still in power.