Vladimir_Scratchanitch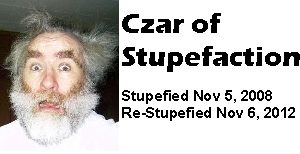 This may be of special interest to Comrade Red Square-
Art Group Flips Police Cars
20 September 2010 By Alexandra Odynova
The Moscow Times
Artist Alexei Plutser-Sarno says it took nine seconds to flip each police car.
Several police cars were overturned in St. Petersburg in a stunt claimed on Monday by the same group of artists that painted a
huge penis
on a drawbridge in June.
An artist with the group,
Voina
, or War, published photos on Monday on his blog of what he called an anti-police
"Palace Revolution"
in the vicinity of the downtown Mikhailovsky Palace.
The first car was overturned after a ball belonging to a child of one of the artists rolled under it, the artist-blogger,
Alexei Plutser-Sarno
, said on his
blog
. After that, the artists targeted four to six other police vehicles.
It took the activists nine seconds to flip each car, he said.
The group wanted to provoke a discussion about widespread corruption and power abuse in the police force,
Plutser-Sarno said in an e-mailed statement.
He added that Voina did not fear prosecution.
"More than 10 criminal cases have been opened against the group. There will be one more, so what?"
he said.
"They don't need us: We have neither money nor property, so there's nothing to get from us, and the 'werewolves in epaulets' don't work for no reason and for free,"
Plutser-Sarno said, referring to a nickname for corrupt policemen.
FULL STORY

Sputnik

Werewolves in epaulets, yes. Better that than Prog Vampires in Armani, Comrades! The artists may carry on without fear for blood cannot be sucked from turnips.