Chairman Meow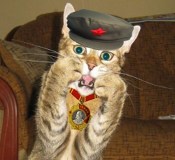 This week Russia is hosting a tank biathlon where tanks race over a 20 kilometer track, shooting at five targets along the way. Each target they miss results in a penalty of another 500 meter to travel. Despite current diplomatic tensions over the Snowden affair, Secretary of Defense Chuck Hagel eagerly accepted Russia's invitation to participate in the biathlon in order to showcase the army's new main battle tank, the Sherman Volt.
Designed to replace the M1 Abrams which is being scraped due to sequestration cuts, the Sherman Volt is a green-energy, planet-friendly tank with a much reduced carbon footprint. In order to move under the power of its battery operated engine, it is protected by aluminum armor the same thickness as a Pepsi can. This allows armor-piercing weapons to safely pass through the tank. Crewed by same-sex couples, the Sherman Volt's armament consists of a bean bag cannon capable of stunning enemy combatants at close range.
In order to successfully complete the biathlon, the US will not be able to miss any targets, as the operational range of the Sherman Volt is only 20 kilometers. Under the current rules of engagement, President Barack Obama will have to be consulted before engaging each target. Should the President become sleepy and go to bed during the biathlon, Valerie Jarett will decide whether to give permission to engage the practice targets.
RT: Russian-American tank competition in 2014?

Comrade Pistov
Is this the mock-up? I don't see any solar panels. And I hear the processor for the Nerf firing system is way behind because the AlGorerythm for calculating the relative range to foam rubber density won't be delivered before the total appropriation for this project has been spent.


RedDiaperette

I trust there are cup holders? (Which hold only cups of less than 64 ounces, of course.)


Comrade Sovremennyy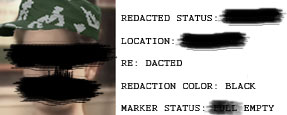 RedDiaperette
I trust there are cup holders? (Which hold only cups of less than 64 ounces, of course.)
I don't think so Comrade, HOWEVER, I'm pretty sure the Russian tanks have conveniently placed bottle openers.

Captain Craptek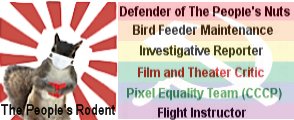 I once proposed this "green" replacement for the M1 Abrams - Now I'm thinking maybe I should enter it in the competition???