Anon E Mouse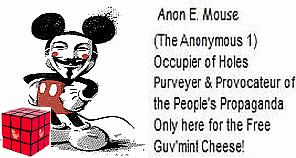 Comrades! Joyous news from the Motherland! They are celebrating Next Tuesday™ today!
~
MOSCOW (Reuters) - Russia staged a huge May Day parade on Moscow's Red Square for the first time since the Soviet era on Thursday, with workers holding banners proclaiming support for President Vladimir Putin after the seizure of territory from neighboring Ukraine.
Thousands of trade unionists marched with Russian flags and flags of Putin's ruling United Russia party onto the giant square beneath the Kremlin walls, past the red granite mausoleum of Soviet state founder Vladimir Lenin.
(read more
here
)
Loyally submitted to the Cube Collective
Anon E. Mouse

Captain Craptek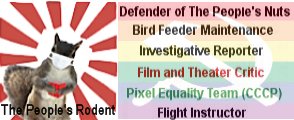 Comrade Lenin - once again on the march to Next Tuesday™ -
FORWARD
!

RedDiaperette

And I am eagerly awaiting the 9 May parade of missiles and other large weaponry! Oh, it is almost like old times again!


Red Square

This one says "We believe in Putin" or, if you will, "In Putin we trust."

Captain Craptek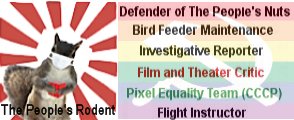 I hope it's reassuring for Comrade Putin to see his flock steadfastly at his back. I know, from my own perspective, how comforting it is to look back and see Dear Leader bringing up the rear.


Armenian Radio.

Mayday! Mayday! We walked off of the bridge to nowhere! Somebody, help us!


Red Walrus