The People's Anthony Sullivan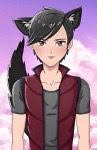 The People's Cube, Political Humour, and Satire Now Officially Endorsed by Sadiq Khan
In a last-ditch attempt to save his London
and maybe some saving grace in the process
, the Honourable Mayor Sadiq Khan instituted the "Somebody please save this city please maybe somebody will save this city now that this has 2 pleases in it" mayoral program. Knowing his city was extremely cucked from SJW-isms, he looked far, and wide to find any remnants of sane people in London. Gathering these remnants, the mayor, with them, plunged into a deep, deep explorative research. After getting burnt
by the reality he has been so detached from
, as an unfortunate side effect, he found the perfect, proven, but shockingly simple solution to London's woes: The People's Cube.
"How could I have missed something so obvious, and simple as The People's Cube when it was
applauded by something as korrekt as CNN?
" said the mayor in an official statement, "The Cube is funny, refreshing, original, intelligent, and personable. I felt myself become 19 years old again reading it, like, I don't even feel anything like an old man anymore. When I read a post by any of the Cubists, I feel a personal connection so strong that I sometimes catch myself thinking that I actually personally know them. And in the line of the supposed-satire-but-is-actually-more true-than-the-mainstream-media-here that is the essence of The People's Cube, I do personally know them from reading their posts".
Immediately, the mayor issued a decree that all Colleges, and Universities across London, especially considering the fact that those places are know SJW hotspots, add The People's Cube into their curriculum, and all across London take a daily dose of The People's Cube a day. Within the next day, 100% confirmed reports of The average Londoner's IQ increasing by 1,000,000,000% started to materialise. Within a few weeks, confirmed reports of 6969% of London being saved materialise. Now, as we speak, the concept of The City of London has been beyond completely fixed, according to said official reports.
"Who knew that a simple all-red Cube would be the simple fix that London needed?" said Khan, "at one point, I thought all of London had to die off for the disease called political korrektness to be rid of, and not necessarily that the people die of the disease. But know I know: I had overthought the solution, and have found the simple solution, shockingly simpler than I'd imagine for a guaranteed fix for the City of London. This, The People's Cube, is clearly the magic pill London needed, but didn't deserve".
The mayor has gone on to state that The People's Cube will henceforth be the source the government of London, The entire UK, and all mainstream media in London will take daily inspiration from The Cube. "This was the best, and overwhelmingly likely the only, thing that would Make London Great Again" said Sadiq Khan

The People's Anthony Sullivan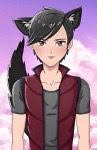 (Alternate title: Sadiq Khan Makes London Great Again with Shockingly Simple, but Proven Method.

These titles are modeled after those various random ads you see all over the internet. After all, what better than a salesperson to write ad-type headlines?)