Kommissar Uberdave

The Evil Three™ have been defeated by six! Enemy of The State™ Scalia is not happy so it's a happy day for all of the uninsured Kulaks in Owebamaville, Soviet Socialist States of Amerika!
"We should start calling this law SCOTUScare."
- Antonin Scalia
Let's work together, komrades, to keep the Evil Scalia marginalized! Hooray for SCOTUScare™
Dasvidaniya everybody!

Karl Marx Treatment Center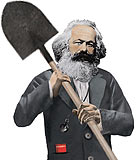 If legitimate government is built on a firm foundation of Law as discovered, then illegitimate government is based on the denial of Law. Obamacare, as a statist construct, is like a building built with distain and contempt for the law of gravity. The thing, like all illegitimate government, can only be maintained by constant force and against the very Law (gravity, or in the case of statist policy - natural rights) it denies even has existence.

In the end all statist constructs fall down, just as a building built in denial of the law gravity will eventually fall down - once force is pulled away from propping it up. Because legitimate government begins with the recognition of fundamental Laws of nature, just as building a building begins with recognizing fundamental discovered Law.

Actual real government, and health care based on Law and natural rights, would simply be a recognition of our rights of contract, association, and property. Real governance is what transpires in society - the state is only supposed to be a very small part of governance; more like a cup that holds the government: a society of free associations of free people. The cup of laws protecting us are very important to protect us in our lives, but that cup of State that holds us (the government) isn't the government. This is the confusion of Statists. They think the cup (the State) that holds the government (us in all of our dealings) is the government in total. It is as if the glass that holds the wine becomes confused with the wine and the purpose of having a glass of wine.

And so it is with statist constructs like Obamaacare. Legitimate government, your rights, health care, the nation, truth, are all of secondary importance. Obamacare is the glass holding the wine of health care but the glass is the important thing and the statists will toss out the wine rather than give up that glass.


Dedhedvedev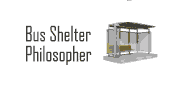 Meet the new smirk, same as the old smirk.
Evil – plain, naked, smirking evil, isn't it? --
Ayn Rand,
Atlas Shrugged
I wonder if facing a firing squad for treason would wipe that smirk off his face.

Red Walrus