Antonio Salazarinski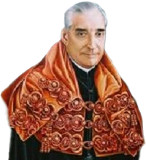 Be careful what you wish for; you might get it!
Seattle Mayor Jenny is getting the biggest and most savage dose of reality
right now – it's karma, #TrumpCurse, and irony all rolled into one.
And it's coming at her "fast and furious" style.
Now, she's singing a totally different tune after shootings, murders, rape, and violence overtook her absurd liberal "Summer of Love" in the communist occupied zone of Seattle.
After all the violence, Mayor Jenny finally relented and agreed with the conservative common-sense law and order people and said she would shut down the "CHAZ/CHOP" commie zone. Not long after that, communists showed up at her home and instantly Mayor Jenny lost her marbles.
Since the barricades at CHAZ/CHOP have finally started coming down, the communists have gotten angrier.
Now, a massive horde of angry commies swarmed her house at 1:30 am.
And they didn't just stay there for a little while – they are "occupying" space outside her home.

Genosse Dummkopf

Null problemo. Karen will just speak to the manager of the local police.
(oh, the sheer stupidity, and blindeness, and hypocrisy of all that hubbub...)

$.$. Halliburton

The Left are a very primitive and warlike people. They don't have "protesters," they have soldiers and armies.


jackalopelipsky

$.$. Halliburton
The Left are a very primitive and warlike people. They don't have "protesters," they have soldiers and armies.
This explains why when some protestors gathered in response to deeds done by the current occupants of government are viewed as an invading army of local soldiers, to be shown no quarter like at the Alamo.
...now 'pelipsky's all kinds of mythical horned rodent confused...who's got the army and soldiers and who's a real protestor in this primitive society we've been ordered by powers from above and Top Secret to observe?
forelock tugging the $$ Halliburton.
'pelipksy

Ellsworth Toohey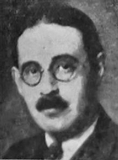 I think this is insulting to Ass-clowns.

I'd advise them to sue for defamation.


Red Salmon

Most Equal Komrads,
When I was a Young Pioneer my Komisar had a saying that I
think
feel applies:
Hunting's not so much fun when the rabbit's got the gun.
Giggling in the Current Truth ™,
Red Salmon

Comrade Jenkem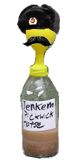 The very same thing happened to equally progressive Ted Wheeler, mayor of Portland. Our beloved Marxist comrades of BLM and Antifa were given free rein to create the glorious world of next Tuesday all across the city of Portland. However the overstepped the line by inconveniencing more equal Commissar Wheeler at his home. Now, counter revolutionary police have been told to stamp out the mostly peaceful riots for justice.