Antonio Salazarinski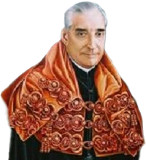 Seattle's Mayor Jenny Durkan
downplayed the six-block autonomous zone in the city on CNN last night after President Donald Trump demanded she restore order to the city.
Durkan claimed the zone is "not an armed takeover" and "more like a block party."
Yet, the police chief said their "calls for service have more than tripled." Videos show tension within this zone.
The best part came when Cuomo asked Durkan how long she thinks this will last in Seattle.
Her answer:
"I don't know. We could have the summer of love."
Strangly, Mayor Durkan's statement seems a bit different than most people's memories.
"
The Summer of Love
was a social phenomenon that occurred during mid-1967, when as many as 100,000 people, mostly young people sporting hippie fashions of dress and behavior, converged in San Francisco's neighborhood of Haight-Ashbury. More broadly, the Summer of Love encompassed the hippie music, drug, anti-war, and free-love."
Summer of Love - 1967
Summer of Love - 2020
"San Francisco (Be Sure To Wear Some Flowers In Your Hair)" - Scott McKenzie
Or if you prefer the Eric Burdon & The Animals song, San Francisco Nights

Genosse Dummkopf

Antonio Salazarinski
Mayor Durkan
We could have the summer of love.
Who are we, Komrades, to judge if the meaning of the word 'is love' is love?

RedDiaperette

Love means never having to say Wuhan.


Red Square

OK, kids, we're building a new society and these are the rules: