Dedhedvedev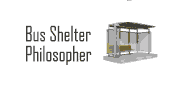 I recently visited our top secret Institute of Latter Day Climatology in the West Wing of the White House where I was privileged to see not only our most advanced climate modeling supercomputer (pictured below), but also to ask it some impromptu questions about Climate Change (nee Global Warming).
My pay grade wasn't high enough to have direct hands-on use of this "new school" device but Dr. Hansen was kind enough to take my questions, enter them, and tell me the answers.
Some of the more difficult questions took several minutes to produce results. During these delays Dr. Hansen would flip the computer, alternately upside down and right-side up, each time peering at something on the bottom of the device. I thought he was just fidgeting but he said he was checking the temperature gauge to insure the device didn't melt due to the immense number of calculations it was performing.
The Questions and Answers:
Q: Will this hurricane season be busy, average, or light?
A: Yes
Q: Is global warming a hoax?
A: No
Q: Will it be warmer 100 years from now?
A: Yes
Q: Can anything good be caused by global warming?
A: Very doubtful
Q: Will it be colder 100 years from now?
A: Yes
Q: Is CO2 a toxic gas?
A: Yes
Q: Is every drought caused by global warming?
A: Yes
Q: Can global warming cause earthquakes?
A: Most likely
Q: Is there anything that cannot be caused by global warming?
A: No
Q: Can Obama lower the oceans?
A: Outlook good
Q: Hasn't the climate always been changing?
A: No
I was so impressed with this demonstration that I just had to see how these amazing feats were accomplished, so I got this schematic drawing of the secret technological marvel (from the Chinese).
And here are some other new school high-tech climate prediction tools currently in use at the institute.
In recent comments, President Obama said he's still got "some game" left in him. Dr. Hansen, in support of the President's remark, said, "By Barackzebub, here at our climate institute, we still got some games too."

Fraulein Frankenfeinstein

Isn't the liberal mind a glorious thing to behold?! And the reason I keep one in my
kitchen
... laboratory. (just between you and me, I beleive it is from dear deceased Comrade Teddy "waitress sandwich king" Kennedy.
Just the other day, the sewer backup in the gulag (am I not happy that your Fraulein
isn't
forced
.... doesn't live there). IT WAS DUE TO GLOBAL CLIMATE CHANGING, CHANGING FROM ... climate warming... too, umm.... whatever. PRAISE OBAMA LOWING WATER LEVELS!!

R.O.C.K. in the USSA

I recently came across this photograph of our Dear President out lowering the sea levels - isn't it marvelous that we are so cared for here in the USSA?
True, he can't spend as much time as he'd like to getting things like this done, what with so much golf that, due to international intrigue, must be played regularly (not to mention the vacations that a president is forced by the constitution and the sequester to take!), but I rest assured that, whenever he can, President B. Husseinovich Obama is out there somewhere making life and the world better for us all.

Fraulein Frankenfeinstein

Comrade R.O.C.K. . . . I am remembering said incident remarkably well!! Your loyal Frau was on the waters, doing waterly things, like nude swimming, when I was sucked out of the water!! It was most fearful -- but,
cough cough
, all for the 'greater good'.

R.O.C.K. in the USSA

Comrade Fraulein, I, too, remember this event! I didn't mention it before, but I ran across the photo whilst looking through my box of Polaroids from back then.

You were certainly a sight to behold, Comrade! Naked limbs flying in every direction, but obviously having a gloriously good time, judging by the way you were whooping and hollering!


Fraulein Frankenfeinstein

Comrade R.O.C.K.... yes, I realize you had photographic evidence of said horrific event, as I received copies via my private emailing account. I was hoping not to see these photos of my personage spread across Google with "amusing" meme's. I am thinking some comrades have a most odd sense of humor, but dear leaders sea is lower and that it what counts, is it not.

p.s. please stop sending me said photo... it has been 4 years and I have seen enough.


Anyer Marx

I suppose even cutting-edge climate change modeling tools become obsolete when new technology comes along. Oh, well, maybe someone can find another use for these ... perhaps in a game of some sort .... [?]

$.$. Halliburton

My favorite climate model is the winner of the Miss Summer title at the beach. Woo hoo!