Commissar of Gender Equality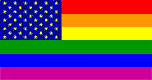 Comrades,
I apologize for the long delay since my last dispatch. I have been meaning to write to you, especially after the Obergefell decision last summer. I have been busy doing everything I could to implement the decision. I now have a few minutes to spare and so wanted to bring you up to date and provide a brief recap of all that has been happening.
I am pleased to report that our objective to create a worker's paradise draws closer and closer as the days go by. Once in a while we receive a small setback, such as when those Catholic nuns won their case at SCOTUS--they beguiled the justices into believing that they had a right to object to Plan B, Ella, contraception and sterilization in their health insurance plans. I know you cringed when you heard of that decision. It is ridiculous, of course, and very contrary to our most cherished freedom. But even so, overall arc of our mission is proceeding extremely well and these small setbacks don't discourage me in the slightest. Plus, people are converting to our cause in growing numbers. They prefer our view of freedom to the view of the capitalists.
As you already know, we have made excellent headway in implementing our core freedom among The People. This freedom is so fundamental, so vital, yet so tenuous. I know you will agree that we must guard it with all of our might! Yes, the freedom of guaranteed pregnancy-free coitus is in many respects our most cherished freedom, and it is our Glorious Government's duty to protect this freedom at all costs. We all know that workers cannot complete their work properly if they are hindered by unwanted pregnancies and unwanted children.
Every child a wanted child!
And what could be more fun and relaxing than a worry-free roll in the hay after a hard day's work?
Yes, comrades, every fertile couple has a right to pregnancy-free coitus. Just because something is impossible does not mean we can't make it happen. Here is a rough history of our efforts on that front:
Griswold v. Connecticut
Roe v. Wade
Planned Parenthood v. Casey
Sexual liberty and sexual equality are our core values. They allow us to rewrite the legal code so that our Glorious Government is sex-blind and family-blind, it can no longer see sex differences, and increasingly it is not acknowledging the biological family. For example, the
Obergefell v. Hodges
decision. The People believe that this was a decision to legalize gay marriage, and that is fine because it does, but it's main benefit is in being a legal tool that allows all of the states and the federal government to strike all references to sex differences from the legal code. All of these legal developments are tremendous boons for The People, as those old anachronistic ideas of the sex act, sex differences and family are hindrances to individual freedom. Our Glorious Government needs uniform units in order to operate efficiently. Interlocking units must have the interlocking parts removed, at least in the eyes of our Glorious Government, because they are a form of inequality. This is in everybody's best interest as I know you will agree.
In many ways it started with the Griswold decision, and so few of our capitalist-enemies see it! haha They are on our side and don't even know it. Yes, everybody wants a right to pregnancy-free coitus and even capitalists will agree with this right. So right there they agree with us that sex differences don't matter. And that's what made the Obergefell decision ultimately possible. After all, if fertile couples have a right to pregnancy-free coitus inside marriage, then of course same-sex couples have a right to marry, and this was a dramatic step forward in getting rid of those unequal sex differences. Yes, everybody is equal now... uniform units in the eyes of our Glorious Government. We have to free The People from the burdern of sex differences and family obligations! Just say no to interlocking units, aka, biological families and sex differences.
Until next dispatch, I remain,
Yours truly,
CGE

Comrade Stierlitz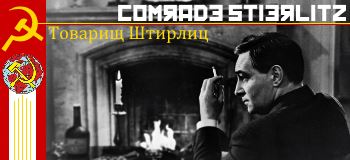 I prefer the "green" form of sex. It produces no children and requires no environmentally-unfriendly pills or prophylactics. It is also progressive in the sense that it requires no women who may be offended at the proposition of sex. It also burns many calories and makes your right arm stronger.


Red Square

A refresher:
Sex and the Democrats (A Campaign Commercial)


Commissar_Elliott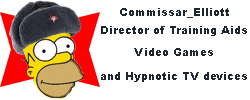 Shoot, isn't my baby your baby('s expense)?


Commissar of Gender Equality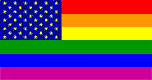 Excellent work, Red Square, as usual! Yes, our fantasy ideology of 100% guaranteed pregnancy-free coitus for fertile couples is accepted by dramatic numbers of people. Fortunately, many Rethuglikkkan's subscribe to it as well. My office just finished this poster for use in our Planned Parenthood facilities: