S.A.F. Marshal Pravda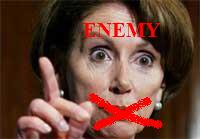 New "Spread the Wealth" pencil sharpener. Every US taxpayer will be mailed one of these with the new 2008 IRS tax forms.
Watch your mail box!

Komrade Zarkof
Glorious and Inspirational!! I need at least 10 for all my comrades here in Portland. I will also need more after Jan. 20th, when His Excellency shows the world His Vision of the Future.

Will there be any Bu$Hitler versions to have as souvenirs when he's brought to justice??


Premier Betty

Owie....


Comrade_Tovarich

Comrades,

Not only is it a marvellous pencil sharpener but a sharp reminder of how easily one can lose (or find) an eye.


Grigori E.R.

Maybe making a statement?:

Headless= Clueless
Crank for head=Manipulated by others.
The rest speaks for itself.

I'm no art critic, but I like it.


Che Gourmet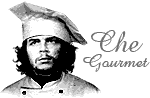 Excelllent Comrade. I look forward eagerly to April 15th, 2009, when I will give all in a Patriotic sense, to the Party. This small thank-you from the tax collectors will make it easy, and fun! Will it be available for sale, as well, in the People's Commissary soon? I have amigos that would enjoy such a pencil-sharpener to help them to pay their taxes with humor too.

IT'S PATRIOTIC TO PAY MORE TAXES FOR THE WORLD OF NEXT TUESDAY!

Che' Gourmet


KittyRed

Comrades,

As your unofficial Prole of Gender Equality, I must protest the sexism of this device! The message is clearly unfair: Only *women* can get this glorious tax-sodomizing? I am surprised you party males are not outraged that you, too, cannot have a likeness of the upcoming Glorious Tax Buggery in your own image!

And clearly the female model for the device could donate some bosom to the less fortunate. Redistribution of Boobs! To each according to her needs!

KR


Grigori E.R.

Comrade KittyRed,

Intention of device was to lure the "knuckle draggers" to the glorious process.

We party males know our comradettes are equal/superior.


Ivan Betinov

Quote:
Redistribution of Boobs!

That seems to be being accomplished via His Obamaness's cabinet selections thus far...

Premier Betty

Boobs? Where?!?

[looks around eagerly]


S.A.F. Marshal Pravda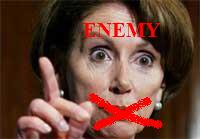 Premier Betty
Boobs? Where?!?

[looks around eagerly]
heheh....um Madelain Albright??? Now THERE"S a real woman!!!