Antonio Salazarinski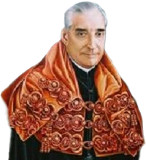 If you guessed Portland, Seattle, or some other riot torn city, you were wrong!
Nisswa, Minnesota Mayor gets nasty with police officers,
and then gets arrested.
"Do you know who I am?"
On Saturday, August 29th,
the Mayor of Nisswa, Minnesota, Fred Heidmann, stumbled on a motor vehicle stop and began sticking his nose where it didn't belong.
On Saturday, police officers from the Pequot Lakes Police Department and Nisswa Police Department made a traffic stop, which then turned into a search of the car.
Mayor Heidmann is seen on officer body-cam footage walking up to police officers with his dog, while filming with his phone.
[indentr]Officers say they were conducting a traffic stop near Fred Heidmann's business on Saturday when Heidmann began recording the traffic stop and began to cross the highway toward the vehicle that was pulled over. [/indentr]
As he approaches one of the officers, he can be heard asking:
"What are you guys doing?"
The officer does not respond, which prompts Heidmann to say:
"You guys are emptying his fucking car out on the road. What the hell are you guys up to? Don't you guys have something better to do, like patrol the goddamn streets?"
This is the body cam footage of the incident

Antonio Salazarinski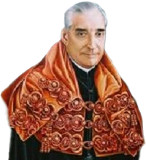 Update
: The Nisswa city council is scheduled to to meet Friday to address mayor/police incident.
The Nisswa City Council
will hold a special city council meeting at 4 p.m. Friday, Sept. 4, at city hall to address the public regarding the incident between Mayor Fred Heidmann and two police officers on Saturday, Aug. 29.
The council meeting will be open to the public and will also be live-streamed on YouTube at "City of Nisswa, MN."

Genosse Dummkopf

Antonio Salazarinski
... "Do you know who I am?" ...
heh-heh-heh, for me a nice throwback to memories of Eastern Bloc years.
Exactly
that
phrase was thrown, snootily, by types of higher/middle/lower/lowest nomenklatura (and types who simply deemed themselves to be in that exalted club, too), in situations that smelled to them like there-might-be-trouble-here, or don't-try-to-blame-me-for-this, or you-will-not-shame-me-for-that, etc.
The standard was either that "Do you know who I am?", in the intro phase, or "You don't know who I am!", as a threat, in the hot stage. Was especially productive, when two (wannabe-)nomenklaturshchiks clashed with each other.
( Intergulag has still traces of both usages, tee-hee... Pan nie wie kim ja jestem! )
Both "Do you..?" and "You don't..!" were well known phrases. My dummkopf witnessed it, real-life, many times (and in various corners of our glorious Eastern Bloc Paradiso of yore).
(Muse Memoria, I love you :-)

Ellsworth Toohey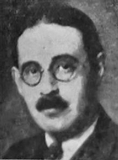 ... "Do you know who I am?" ..

Um...

Let me guess...

Howww aboutttt..

The soon to be EX-mayor?

If he thinks the cops are bad now, wait until he's the "ex"-mayor.

"Sir, you were going 1 mph over the limit. I'm going to have to give you a sobriety test. You failed and I smell pot. Better search the car. What's with this baggie with white powder. You say you've never seen that before in your life? Sure, sir. They all say that.

And your phone. There's no kiddie porn on it, is there? We'll have to confiscate it and check.


Genosse Dummkopf

Ellsworth Toohey
... "Sir, you were .." ...
... will say the cop(s), anytime ready, when asked for, to politely cite the respective legal basis (which surely was already in effect during Mr. Ex's term, possibly even signed by himself).
Mystery item No. 1