El Presidente


Clara Illbustyourballs Zetkin
I think Mr. Rachel gives the most informative commentary on Mr. Kaepernick's self induced martyrdom...................





After this commentary he had to address the hate mail he received.......................





Hammer and Loupe

Comrade K wore socks for us. We must be supportive to his cause which is demonizing the police and making them under federal control like the gestapo.


Comrade Stierlitz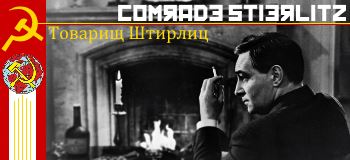 Mr. Kaepernick sits down for the ultimate cause of world revolution. When we sit down, we write in the Kube which also helps the cause of world revolution. Therefore, when we sit down, we are ALL Kaepernick.


Minitrue

Other progressive friends are fighting for the cause too!
A new,
Politikally Korrektified 9/11 memorial plaque
has been unveiled: