Krasnodar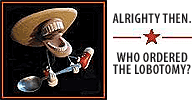 As you can see, loyal comrades........
The State's five-year plan in the
supplying of toilet paper to the masses
is considered a total success by the Administration, fully justifying the
486 billion dollar expenditure.
This is a good thing for the kollective, no?
By the look of things, we're going to go through large supplies of it in the next three years!
Slava

Krasnodar out

Anyer Marx

Success may be measured by an overwhelming demand which surpasses the ability of small government to provide what is sold to duh masses. The answer, of course, is BIGGER government, using tried and true media cons lies bait-and-switch pitch techniques to explain the benefits of benevolent government tyranny programs.



Proletarian Robot

Comrade Krasnodar,[indentr]
[/indentr][indentr]The new party approved "Butt-Wipe" replacement is actually going to be the US dollar. Dear leader Obama's plan is to have the Fed keep printing money so that it is so worthless that proles can actually wipe their asses with it.[/indentr][indentr]
[/indentr][indentr]
[/indentr]
Feel the Softness of Quantitative Easing

Captain Craptek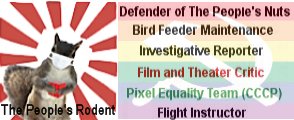 Is that single or double ply? I can't get along with single.


Chairman Meow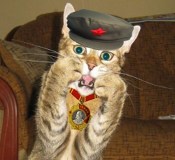 Toilet paper is a luxury item for the 1%!


And why do you need toilet paper anyway? Just go potty in your litterbox and meow incessantly until someone picks you up and puts you in their lap and ... viola!