Red Square

Why has the Russian Internet suddenly
exploded
with these photos of a 43-year-old American woman and a small antique store owner named Chrese Evans from Portland, Oregon?
Russia's major news websites, from
Komsomolskaya Pravda
to
Lenta.ru
, let alone a multitude of Russian blogs and social media pages have recently posted her provocative pictures with links to her
Facebook page
, telling her story and gathering hundreds of comments - some angry, some funny, and some supportive.
Indeed, Chrese Evans's Facebook is filled with pictures of her wearing unusual clothes, tattoos, and punk haircuts - but that's only one part of the story. The other part is that her real name is Olga and she is the only child of Svetlana Alliluyeva, the daughter of Joseph Stalin - which makes her Stalin's granddaughter.
She was born in America from one of Svetlana's five marriages. She followed her mother around the world, from the U.S. to Europe to Russia and Georgia, but couldn't fit in anywhere else except America. Her mother Svetlana died in a Wisconsin senior home in 2011 and Chrese stayed in touch with her until the end.
~
When Chrese is not shocking people by dressing up as a comic book character,
she buys beets and cooks borsht
.
Read more about her life
here
and
here
.
Russian
reactions
to her provocative pictures are mirroring the spread of opinions in today's post-Soviet society. Here is a representative sample:
Poor Stalin must be spinning in his grave. He opposed the corrupting influence of the decadent West - and there you go!
She's inherited her grandpa's mental problems. He was a gangster and she's a total freak.
Her grandpa mutilated the entire nation, she's only mutilating herself.
Her grandfather didn't deserve such a disgrace.
Unlike her sadistic and murderous grandfather, she isn't hurting anyone. Who's a disgrace to whom?
She deserves a firing squad.
I envy people who can live in the "here and now," unrestrained by the societal norms. I wish I could also dye my hair green, put on a mini skirt, jump on a bike, and ride into the sunset. But I can't.
If Stalin knew what America would do to his granddaughter, he would have ended the war in Washington, DC.
To the gulag with her!
She would be a fitting addition to the insane Russian parliament.

Sister Massively Opiated

Dear Incarnadine Trapezoid Leader,
I believe this woman is actually Tank Girl, Cyber Punk Graphic Novel Goddess and Heroine to many Gurls, originally created by Alan Martin and Jamie Hewlett in 1988, but drawn and written by several artists over the years. She is still beloved by many and is a favourite of cosplayers.
The crossed Band-Aids on the cheek are a recurring motif, among other things.
Respectfully,
SMO

Mikhail Lysenkomann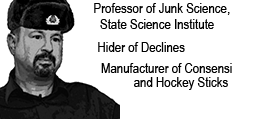 Portland, Oregon. How apropos.
I used to live there. I met a man who said he was working on his PhD in criminology from one of the large, prestigious Eastern universities.
I said, "Then what the hell are you doing here in Portland?"
He looked me right in the eye across the top of his reading glasses, professor-style, and said, "I'm doing my field work. There are more wackos and nutcases per capita in this town than anywhere else in the country, and every criminologist knows it."

JosephStalinthe3rd

Olga!! I did not realize you were living here in America.

How I miss playing "burn the capitalist" with you for hours on end while listening to the screams of dear Grandpa's enemies.

Please come and visit me, I'm living just outside of San Diego. I am working on big plans for North America.


Red Square

Speaking of misunderstood kosplay and ancient heroes...