Captain Craptek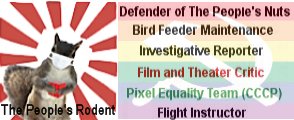 Milky Way News:
In a remarkable demonstration of galactic solidarity, Milky Way stars-of-color have joined forces with protesters to halt construction of giant telescopes in Hawaii. Over 30% of these minority stars have moved to safer orbits to avoid future detection and observation. Digital Sky Survey scientists tell of a growing anger among minority red and blue stars over what they call the aggressive, colonialist nature of Earth's Milky-White Way folks.
Haleakala, HI:
Hundreds in Hawaii are protesting the construction of what will be two of the largest telescopes ever built. In recent months at least 20 were arrested as they attempted to block work on the Daniel K. Inouye Solar Telescope on Maui. Dozens more gathered to halt work on the 30 meter telescope atop Mauna Kea.
In one failed effort to stop construction, protesters linked themselves with handcuffs covered by PVC pipes. But rather than waste time sawing through the pipe to remove the handcuffs, police simply attached the loudest protester to a tractor and dragged the entire angry mob down the mountainside to jail.
Jonathan Irvine was one of those arrested. He bailed out Friday morning saying he didn't intend to be taken into custody;
"But when I heard the call, I really had no choice," said Irvine. "I really didn't make the decision consciously. It kinda was put on me, and I just heed the call and it was my kuleana, I felt."
Jonathan - known as "Dim" by locals - has been a leader in the protest movement since Thursday afternoon. Irvine claims he received "The Calling" while testing barrels of acid with friends during a college beach party.

Konservative_Punk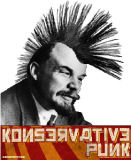 Yet another example of the surveillance state run amok. Thankfully our man in Russia, Comrade Snowden, is blowing the rape whistle on NASA spying.


Ivan the Stakhanovets

Didn't Dear Leader (PBUH) just use his mighty pen to issue an executive proclamation about diversity in the suburbs? His airspace is unlimited, so it's just a matter of scale, and policy is policy after all...


Hammer and Loupe

MY GOSH COMRADES! STAR WARS!