TheLCABroadside


Solidarity 9-6347

Oh, so that's what that missile launch was all about.


TheLCABroadside

There is nothing the teleprompter can not do.


Colonel 7.62

All Glory to the Teleprompter.

I for one welcome our new teleprompter overlords.


Navigator

Rocket Erection Goes to Dictator's Head...and leaks out.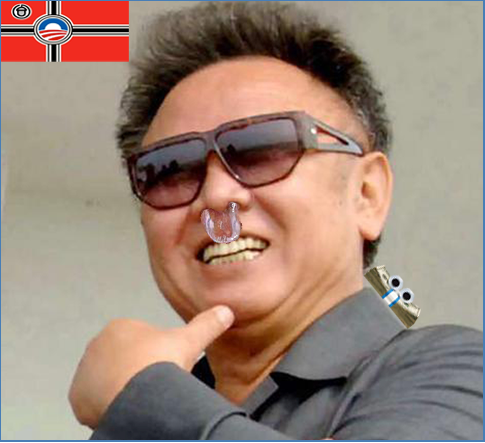 Red Square

Where's Laika in all this?


TheLCABroadside

I believe Laika is the dog the Obama's finally decided on for the White House.


RED VIKTOR
So would we need a separate committee for other intercept programs?


Grigori E.R.

Telepromter Intercept? mmmmm........... So this means our Glorius President will be pronouncing his L's as R's? Kim will be raughing his self silly.


TheLCABroadside

No need for separate intercept programs, it will be the same approach just with different names much like everything else he does.