Captain Craptek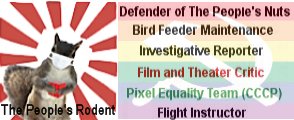 A breaking story in the Daily Mail
not only describes an incident in Yemen, but poses a question as well: Is there a connection, a similarity of purpose to be found, between the 15 Yemeni civilians recently killed by an American drone as they participated in a wedding convoy through known Al Qaeda territory, and Max Shotz, a crazed mass murderer? Is the Obama administration mistakenly targeting civilians? Or, as some Washington insiders are speculating, is Obama wittingly or unwittingly providing Al Qaeda suicide squads precisely what they seek, "suicide by drone."
In recent years a practice known as "suicide by police" has become popular among lonely proles, crazed computer gamers, and despondent reactionaries. A small number of those who have failed to complete the mission successfully have later revealed their motivations to psychologists and police interviewers.
Max Shotz, (aka Magnum Max) failed in an attempted "suicide by police" when he slipped on a spent .44 shell casing and was knocked unconscious during a shooting spree. "My friends used to beat me up whenever they saw me", sobbed Shotz. "The guys at the pistol range would tape targets on my back and point their fingers at me. But the day they stapled my trigger finger to the bench rest pushed me over the edge. I went home, drank a fifth of vodka, and planned my revenge." He knew police would probably shoot him during the planned massacre, but he'd lost his will to live.
And so, I ask you comrades; Are Al Qaeda bombers luring President Obama into a subtle trap? Are they pretending to be innocent civilians and openly exposing themselves to Defense Department drone attacks that, (a) promote hatred for America among the Yemeni people - while simultaneously, (b) hasten the suicide bomber's long sought introduction to their 72 virgins? "Suicide by drone" remains a distinct possibility.

Opiate of the People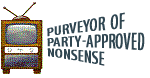 If Al Qaeda bombers wish to commit suicide, they are likely barking up the wrong tree (ha ha, a little joke, there are few trees in desert Yemen... hee hee hee) by disguising themselves as innocent civilians. Instead, they should disguise themselves as Tea Partiers.