Chedoh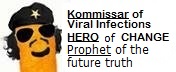 DEARBORN, MI - The dwindling Jewish population of Dearborn, Michigan, woke up to a disturbing scene this morning when they found their synagogues in ruins. Late last night five synagogues were broken into and heavily vandalized, with Jewish books, scrolls, and Torahs burned to ashes on the floor along with the name "Allah" mixed with various Islamic sayings spray-painted across the walls.
Rabi Abdiel, one of the local leaders in the Jewish community, spoke to the press about the incident:
"For a while now the only problems we had to deal with was verbal threats of violence and rocks thrown at us as we left our temples after our services. This vandalism signifies a dangerous escalation in the anti-Semitic sentiment among our Islamic neighbors. It is worrisome but the Jewish faith is no stranger to persecution. If G-d is willing we will get through this."
After the discovery, members of the synagogues called law enforcement multiple times, but it took several hours before one police car was dispatched to just one of the crime scenes, and even then the officer never left his vehicle. According to mandates by the Muslim-dominated City Council, any law enforcement other than the local Muslim-run police force is barred from the streets of Dearborn due to what has been called "cultural differences."
The City Council of Dearborn stated that they have forbidden their police to investigate the vandalism because "it is obvious that this is just more Jewish trickery like the so-called Holocaust. We will not waste any time or resources on what is blatantly a lie meant to make people feel bad for the Jews. Furthermore, this kind of behavior is just not possible for Muslims. Suggesting that Muslims could have done this is insulting to our faith."
Some of the other locals, such as Lina Allan, an activist for Palestine who recently
compared defending the lives of Jewish People to animal rights
, said that "those Jewish animals are threatening to take away the homes of the Palestinians residing in Dearborn. The Islamic community is sick and tired of the relentless persecution by these Jewish rats and it is time to take even greater steps if we are to rid ourselves of the Jews. The Jewish children of those who have not left Dearborn by now must be put under the knife. It seems that, no matter how obvious we make it that they and their dishonesty are not welcome here, they refuse to leave. They should take a hint and move to a Christian city to be with the rest of their infidel friends while they still can."

RedDiaperette

Fhalkyn
How long until our dear Comrades from Snopes are seen attempting to debunk the current truth?
As soon as they return from rushing to the scene of the action for a victory celebration.

Comrade Stierlitz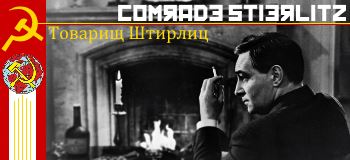 Fhalkyn
How long until our dear Comrades from Snopes are seen attempting to debunk the current truth?
I'd estimate within the week. If not within the month. But I'm ready to take up arms against counter-revolutionary terror anytime.
[OFF]
Comrade Chedoh, you have to be the best writer on this board, period. If I saw this on another one of the sites I browse I would've thought this actually happened. Walk tall, comrade.