Jíbaro

Are we are witnessing the return of German Civil Disobedience, but this time in Amerika's West Coast?

Two days after Hoffa's "TAKE THESE SONOFABITCHES OUT!" promise, the BЯOWИ SHIЯTS have stopped grain shipments to the State of Washington:

Лiиk

How can this be, that National Socialism has made an alliance with Marxist Socialism?



Dr. Nyet

Comrades I hear it is the workers of a more progressive union who are upset a less progressive union got the job.
But at least they are smashing the means of productions held hostage by the greed KKKapitalists, and taking a few hostages of their own.

After all, kidnapping is OK as long as it is for sound, politically correct reason.

It warms my cold black heart to know that the Glorious Leader of these Union Soldiers of Redistributive and Social Justice will be the honored guest of the One this very night, when the Obammassiah climbs onto the Hill to take his rightful throne atop Olympus to preach to us the Gospel of Hopey Change.


Che Gourmet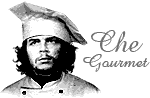 Dr.!!

Long time, no see....Welcome back stranger....hahaha...you will be stopping by the Politburo to (be debriefed), regale us with your exploits, nyet?


DaveFilms

Brothers! Lets us get along... It is workers to overthrow the exploiters. Klassic Marx.