Red Square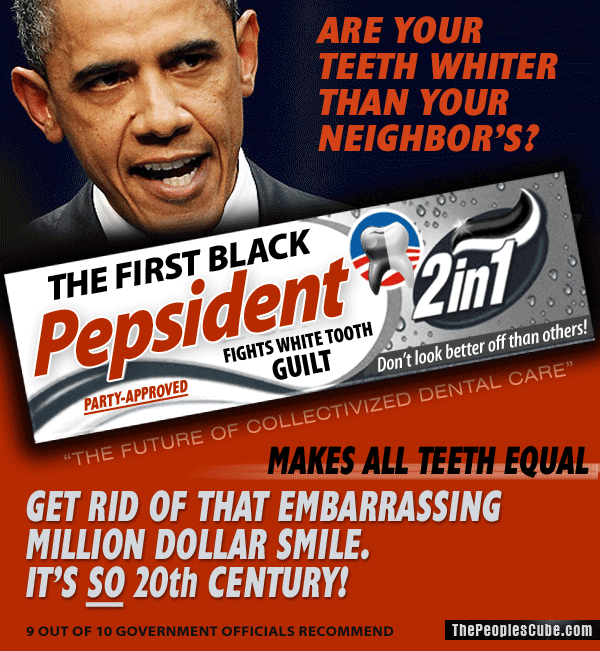 Are your teeth whiter than your neighbor's? Use Party-approved First Black Pepsident and no longer look better off than others! It fights white tooth guilt by making all teeth equal. The future of collectivized dental care! 9 out of 10 government officials recommend!
Get rid of that embarrassing million dollar smile. It's so 20th century!

ThePeoplesComrade

America has 2% of the world's brown teeth, yet consumes 20% of the world's tooth paste. Higher taxes on tooth paste to reduce consumption and encourage fairness and brown tooth distribution.

El Presidente


El Presidente


R.O.C.K. in the USSA
Comrades, a one-percenter with whom I am (barely) acquainted recently attempted to blend in with the 99% during an Occupation and achieved great success by utilizing Tooth Darkening strips.
Before
After
As you can see by these striking Before and After photos, the tooth darkening was quite successful, but - unfortunately for her (and fortunately for the Movement) - she was discovered and outed due to her 1% attitude, which, of course, can be quite difficult to hide.
She is currently in serious condition at a local hospital after the Occupiers gave her the Love, Hope, and Change that she deserved for crashing an Occupation.
Twinkles down, comrades.

Commissar Redumdimski

It is indeed a Glorious Day in the USSA in that although His 0'liness is the second black president, He is indeed the first black Pepsident!

The Historic list of Dear 0'Leader's Firsts continues to grow at an increasingly prodigious and effluviate pace.


R.O.C.K. in the USSA

El Presidente

Comrades. If we are serious about removing white guilt we need to think beyond just darkening our teeth. We need a comprehensive strategy to completely gain minority status. Below are a couple of grand progressives who are doing what it takes to lead by example.

New Paradigm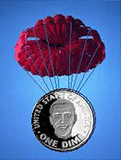 Dear Leader dictates that the People's Teachers of NYC are exempt from Dearleadercare.
I can flash my racist collection of grinders whenever I watch MSNBC now!
R.O.C.K. in the USSA
It disturbs me deeply to say that I just found THIS:

on a reich wing teabagger hate site!
Report them to comrade Kimberlin at once. He will know what to do with them.