TheFineReport.com

A little twist on the left's latest bizarre attempt at Obama-fantasy:



Commissar of Gender Equality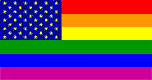 It's such a shame that Dear Leader and his hetero partner must continue to wear bourgeois and sexist attire. I am weary of it but it's unavoidable - the masses are not ready for true equality. But we are making strides. Look at what progress we see in the city streets of this magnificent photograph! Slow and steady wins the race.


Dedhedvedev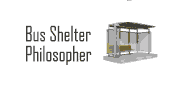 I ain't gonna work on Moochelle's farm no more.


John Frum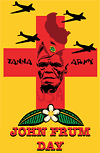 I tell to my students: "When you need a job, you go to a businessman, not to a lawyer."


Fraulein Frankenfeinstein

It appears our dear leader are slumming? Why did they not appear at our Gulag??


Opiate of the People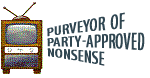 I heard all the songs were ghost-written by Bill Ayers.
Magnificent! Even before I listen to it, I know it will be the best thing I have ever heard! Thus, I will just buy it and not listen to it (just everyone did with his books.)