Conservative Flower Child

It was 8pm when the plane landed on an icy runway at Grand Forks Air Force Base after several air incursions over Canada involving flying squirrels. When the plane taxied a brave woman ran from the plane to her stretch limo, not because she was over an hour late for her speech but to carefully dodge the heavy sniper fire from hunters mistaking her for a turkey.
On her treacherous 16.94 mile journey to the Alerus Center, with just her wits (and maybe an armed escort compliments of the Secret Service, ND State Patrol and Grand Forks PD), she braved through thousands of Obama fans and even resorted to running through a barricade constructed by angry Manitobans demanding to know where they could find more Velveeta cheese and Spam (aisle 3 by the way).
When she promptly arrived at the Alerus Center to speak, she was so exhausted from the trip over that when she was presented with a very heavy wooden hockey stick, she required assistance from Senator Conrad and another individual to hold it up.
Last Friday, democratic presidential hopefuls Barack Obama and Hillary Clinton spoke at the Alerus Center here in Grand Forks on the same night. For many locals, this was a grand opportunity to listen to both speakers explain how much better he/she is than the other.
Of course, many in the surrounding area took advantage of this publicity by giving both candidates a University of North Dakota hockey stick signed by the entire team. Barack Obama briefly held up the hockey stick, then casually tossed it to his aid to be promptly displayed in the back of his closet. Hillary, however, in a grand display of political and physical strength, decided to hold up the hockey stick with one hand.
Little did she know that the reason the hockey stick felt so light was that she had a helping hand... two to be precise. In the tradition of making fun of local events, I show you the results.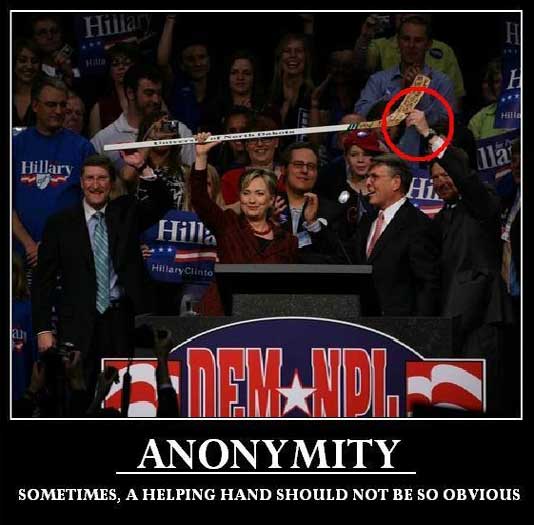 Premier Betty

Apparently the ability to hold a hockey stick is an important job for the president....


Conservative Flower Child

Not to mention a strenuous one.


Red Square

With that stick she can easily beat him in the bawling alley. I'll post this picture in the caption contest later - I can't think of any right now.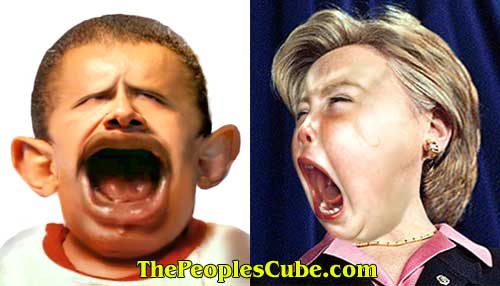 Comrade Hasan

I understand that this was was taken rightafter Hillary won the Stanley cup for the 3rd time while play for the BlackHawks Islanders.


Hillary

Let's get this straight right now....!

I have always been a Pittsburgh Penguins fan except when Fast Eddie is in the room and I root for the Filthadelphia Flyers. If you're guessing which team I hate the most it's The Smurfs, but I don't dare say that when I'm playing the crowd in NYC. I'll stick with my "I've always been a big Yankee fan" BIG LIE. It works every time except for those guys over at The Dick List, I think they're on to me.

Red...I'm flattered with the above picture, but if Bill sees that, Obama and I will both be in trouble.
In a bad and bothersome way.
Hell, he might even switch teams with those great big monkey....ummm....baboon.....no...ahhh...cute Dumbo the Elephant ears Obama has to grab on to.


Chairman M. S. Punchenko

Your Excellency,

Can we get Richard Dawson to co-host the purging of Obama, Richardson and that idiot Howard Dean? Please… pretty please!