Proletarian Robot

Comrades!
I am happy to report that the Census Bureaus' numbers for 2011 are out and the number of means tested gov't benefit recipients
now officially outnumber the full-time year-around workers!
The yeoman like work that Obama, his administration and the democrats in general have put into fully implementing the Cloward-Piven strategy should bring a tear to any half way decent progressive's eye.
Of course we still have a great deal of work to do as not everyone is not fully reliant on the government. There are still some hopelessly deluded people who would rather struggle with the embarrassingly futile concepts of self reliance, capitalism and free-enterprise. They foolishly think that it is their money that they have worked for, shocking I know.
I can't wait to see what the 2012 numbers will look like!

Dedhedvedev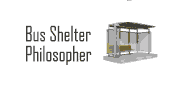 This is probably a hateful question but who's feeding the sow?


trashmouth

Yes Comrades, there is considerable work that needs to be finished, as many in this glorious land are not fully reliant on government's
helping shovel
hand.
Candlelight vigils and hallucinogenic
Occupy Wall Street
sit ins
have not persuaded a hopelessly influenced amount of people who continue to struggle with such feeble ideas and concepts of self reliance, capitalism and the free enterprise system. With aggressive taxation and bold new regulations enacted by progressive leaders of both parties, we can insure that no man, women or transgendered individual will ever make more that what our glorious leaders thinks they deserve. Quite frankly, I am quite tired of being part of the useless employee and corporate slave hierarchy that has turned this country into one gigantic capitalistic sewer. We need to look forward to the beauty of a "working community".....Forward…

KrystynaKorrekted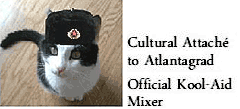 Dedhedvedev
This is probably a hateful question but who's feeding the sow?
This is not a hateful question, Comrade. Dear Mrs. Leader's meals are prepared by the White House kitch- oh you meant the
other
sow. Why, that sow is kept fat and happy thanks to the healthy tax system designed to strip away the evil capitalist's ill-gotten gains.