Ivan the Stakhanovets

The problem with video games is they reward hard work, professor argues
Comrades, we have met the enemy and they are us. We've spent billions of beets putting people on welfare and EBT so they could generate more
voters
babies, sit on the couch and play games, becoming dependent on the Government. Turns out the games are teaching the exact wrong thing!
Success? Definition has been corrupted by Rethugglikkans to once again be defined as
stealing
driving the best cars, rescuing the princess, accumulating wealth power and more lives, kicking the bad-guy's asses, and designing prosperous civilizations! Where did we go wrong?
Where are the games we had in mind, where genders are fluid and preferences mean everything, CIS-boys graduate from Juvie into the Criminal Justice system, girls get knocked up at 14, go to planned parenthood (after applying for EBT and Section 8 housing since pregnancy is required), then sitting home watching the flat-screen and drinking and consuming green leafy substances that once dried and smoked may or may not contain THC, and everybody voting Democrat? THAT's a life-lesson, dammit!
How are we to influence these misguided youths if they are teaching themselves to accumulate goods and defeat evil?

Captain Craptek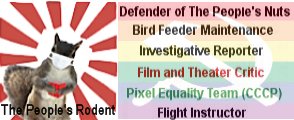 You don't think Comrade Christopher A. Paul's book is undervalued at only $108 for the cloth bound edition, do you? I'm sure he gives a free copy to every one of his disadvantaged students at the beginning of each semester.

Yo'sup Bro Tito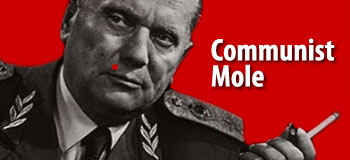 Porn, games and a joystick...

Papa Kalashnikook

Yo'sup Bro Tito


Porn, games and a joystick...
Looks like the selfish little pervert ate the whole damn pizza too.

Clara Illbustyourballs Zetkin
The road to hell and unintended consequences is always paved with 'good intentions'.