Red Square

An email from an alert proletarian Boris said:
After attending the Guggenheim museum exhibit celebrating the arts of the Motherland, I ran across this painting: http://www.katardat.org/russiarts/1925/ ... ge_43.html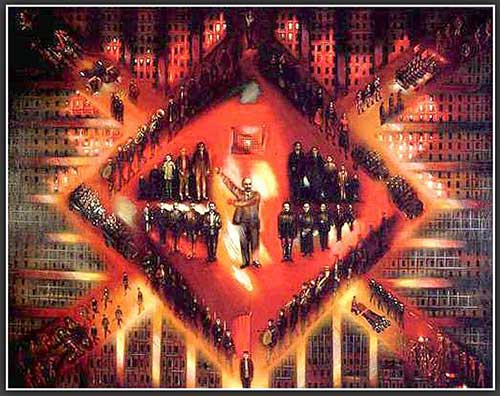 Kliment Redko | "Uprising" (1924-1925)



Even in 1924 the pure organizational principle of the people's cube is exemplified by this hero of the arts.
Long live the Revolution!

Premier Betty

Woah... cubey.

Chairman Meow
::Rejoicing::