Commissar Obamissar V

The People's State of China continues to triumph over Bu$hitler. How? By discovering the secrets of near-zero carbon emission flight. "It's amazing what a pilot can do when faced with the prospect of Platform Six," commented Colonel Xiao Ching Ding Dongalinglong. Though little is known about the exact methods these pilots use to achieve this feat, the spreading of the arms, almost like wings, may be a clue. In contrast, the
trillions
quadrillions of Capitalist Oppression Units spent by Bu$hitler have only increased carbon emissions by our
military
PeaceDistributors
TM
.
Colonel Dongalinglong continued, "We thought we had achieved zero emission flight, but then remembered that each of our living pilots exhaled CO
2
. I then shot one pilot in the head to cease his emissions and then threatened him with liquidation and deportation as I had threatened the other pilots. He did not fly, proving that emission-free flight is still beyond our grasp, but he did cast 37 votes for the Obamessiah, so the test was still considered a success."
Behold the triumphs in modern government sponsored research and development that are only possible in a truly PROGRESSIVE state!

Comrade Whoopie

When told to jump, your only question should be "How High Comrade?"


Opiate of the People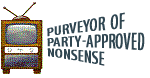 I believe Col. Python of the British People's Air Force had a similar idea back in the 70s.




Komrade Zarkof
Comrades,

This photo is proof that the People's collective farms and the State's armed forces are a force to be reckoned with. Here, we see the results of a bumper bean harvest and advanced genetic engineering and breeding.

It takes a lot of methane to produce this much thrust and it takes a well trained spinchter to be able to control the direction of flight. This is sustainabilty at it's finest!!


Colonel 7.62

All we need now are carbon scrubbers in the seats of their pants and we will have a truly sustainable air force.


Cradle to Grave Marxist

Yo G! Obamissar Vodkavich,

I see some real big crib near da Chinese peeps. Ain't dat Algo'e's crib? Be dat where Algo'e be now hidin'? De sucka's moved his whole big ass crib dere, too? Mah' mah', we's iz uh progressive country. We even gave dem Algo'e an' Tippuh', too. 'S coo', bro.
(Comrade Obamissar Vodkavich, I say, isn't that mansion beyond the Red Army's flight training ground Algore's house? So that is where Algore is now hiding. We moved his entire farm there to help them achieve zero carbon flight. My, we are a progressive country. We even gave them Tipper, too.)

Da Peeps' Rapper
Comrade C2G хулиганье
And makin' thugs out you suckas.
From the cradle to the grave.

Commissar Obamissar V

Glorious Comrades,

@ Comrade Opiate of the People- A fantastic reminder of one of the most equal accomplishments of Comrade Chapman that inspired the research of humyn flight.

@ Komrade Zarkof- We're still awaiting confirmation from the Goracle, but the photosynthesis of the People's Beans and its processing of carbon might actually cancel out the methane emitted by the pilots!

@ Comrade C2G- Fo shizzle my nizzle! The periodic relocation of the Goracle's Dacha by jet is just one example of his tremendous need to produce carbon emissions. Without his personal carbon expenditures, which form the entire basis for the data in his epic "An Inconvenient Truth," Climate Change Catastrophe Panic (CCCP) would have little justification and the party would find it more difficult to demonstrate the need for the regulation of global industry. Tipper has been redistributed to China in an attempt to cement our status as Citizens of the World. Throw yo' weed hand up in recognition of the Goracle's greatness!

-Obamissar Vodkavich
Obamissar of Gulags and Car Wash Products