DDR Kamerad

Comrades! It's official! Recently canonized comrade Rachel Corrie--from now on referred to as "St. Pancake"--has her own award!
And the Rachel Corrie Award for Sand-Pounding Stupidity Goes To...
Allow me to revamp an older graphic of mine to celebrate this award for ProggyThink(tm)!

Dedhedvedev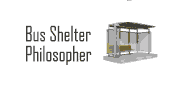 Anybody can be wrong sometime; stupid people can be wrong a lot of the time; but it takes a liberal to be wrong ALL the time.


Krasnodar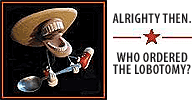 Comrade Dedhed.....
Liberals are

never

wrong about anything !

Have you ever heard a liberal

(especially politicians and the MSM) admit

any

error ?


OF COURSE NOT !

Red Square

But we already had
Rachel Corrie
Award - Golden Bulldozer - and the first recipient was Helen Thomas!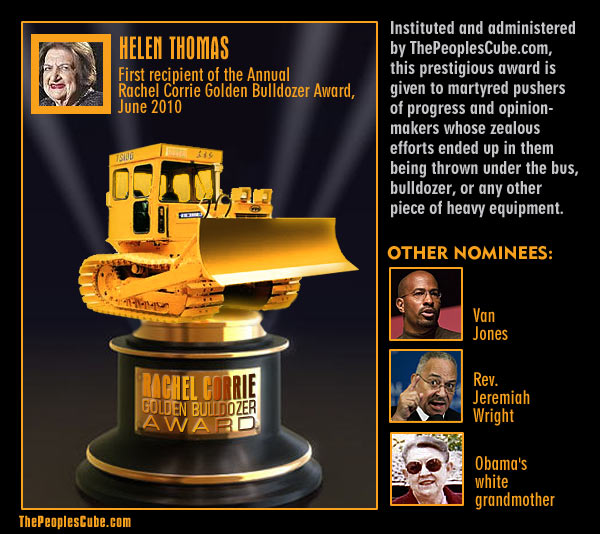 Red Square

Rachel Corrie memorial thread:
PHOTO: RACHEL CORRIE (AP)

Comrade Loaf
To cure apartheid in America, we must ask Jimmah Carter to help transform us to look like a nation he helped shape: Zimbabwe! Immediately!