Opiate of the People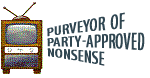 Dear Leader has a way with words.... Check out the classic he utters at the 2:50 mark:

EMBEDDED VIDEO NO LONGER AVAILABLE

We must help him reach other the futile minds of spoonerist and malaprop-Americans! Write a cool, line catchy for him to utter and win a free chance to donate to his campaign! It's free!

I have been wretching my brain and have come up with some....

Talk bigly and carry a soft stick!

As the Beatles said, "All you love is need!"

We have nothing but fear itself!

The impossible we do immediately; the difficulty takes longer!

...and that people of the government, by the government and for the government shall not perish from the earth.

We have been waiting for the ones we are.

Believe you can change in!





Ivan the Stakhanovets

As the Kapitalist revolutionary Benjamin Franklin meant to say:

"Necessity is the mother of strange bedfellows..."


Infidel Castrate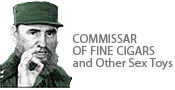 "Amerika, we want your change!"


Lenin Grad

"Can we yes?"


"We change need"


"Look at all these corpses, man! "
(true pronunciation of navy corpsman)


TheLastCapitalist

Let me be clearly perfect, I said to meant that


Laika the Space Dog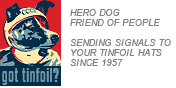 Gaffe not what your country can do for you, I've got that covered. Pretty much.


UnifiedInformation

'Tis but mental scratches in the Most High Revolutionary Mind of our Great Leader. They can be downplayed easily.

In the words of our esteemed Reverend Al Sharpton, RESIST WE MUCH!!!


Great Stalin's Ghost



Our leader's role model?


General Confusion

Don't be a volt, try a dolt!


Ivan the Stakhanovets

General Confusion
Don't be a volt, try a dolt!
don't be a.... I don't get it.